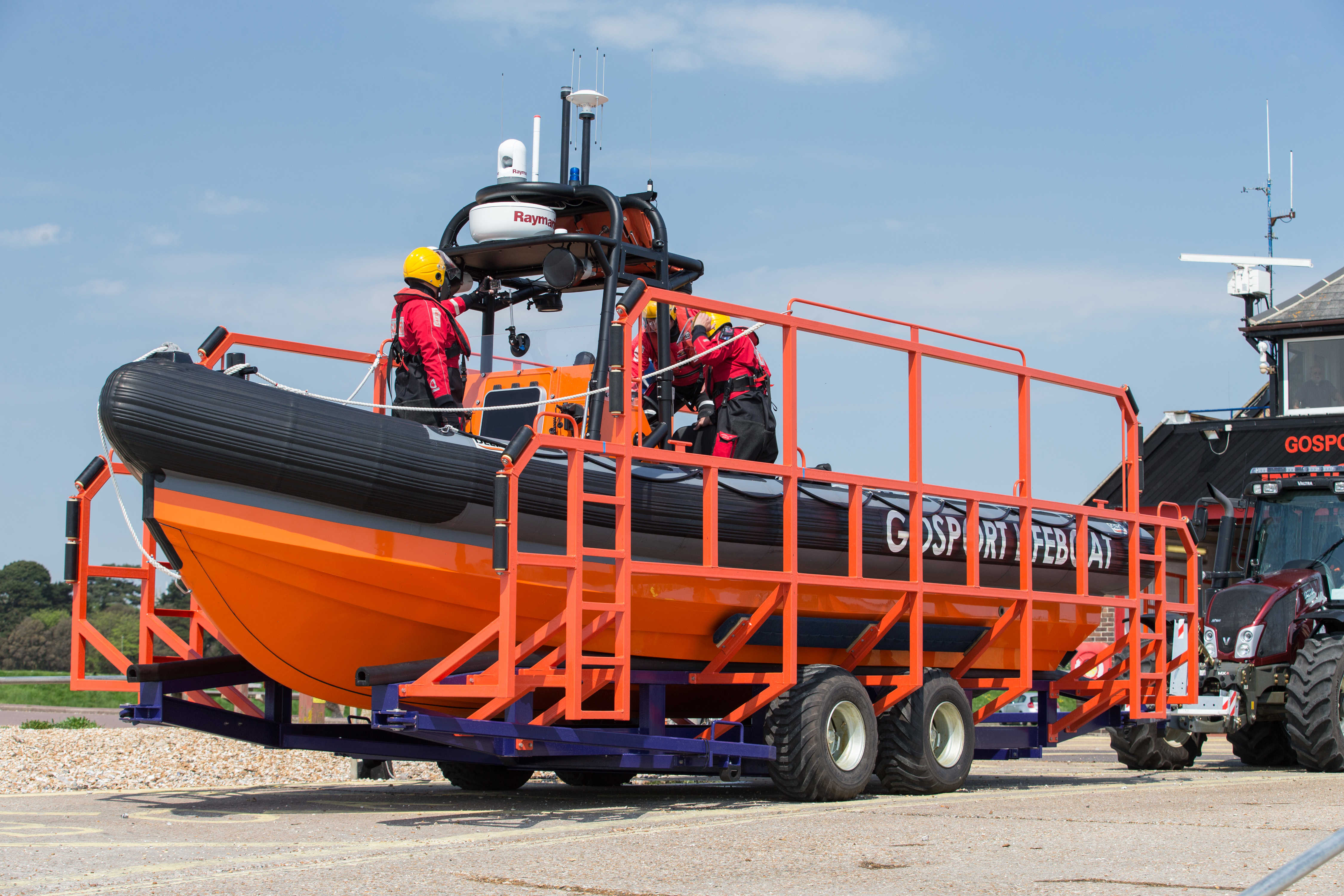 21 May

Lifeboat Crews Assist Sailor With Serious Head Injury

A man with a serious head injury was rescued from a yacht in The Solent on Saturday (May 21) after an urgent Pan Pan distress call was made.

Gosport & Fareham Inshore Rescue Service (GAFIRS) was mobilised by UK Coastguard to assist the injured sailor who had fallen and been knocked unconscious after he hit his head during a sailing regatta.

Gosport Independent Lifeboat was soon on the scene, at around 12pm, just off Browndown Point, and placed two crew members on board the casualty vessel.

GAFIRS crew member Jake Robinson, a Student Paramedic, said: 'After assessment of the casualty, his head injury was dressed. Due to his symptoms and to minimise the risk of any further injury, he was immobilised on a scoop stretcher.'

Gosport lifeboat crew stayed on board the yacht while the lifeboat escorted the vessel to Camber Dock where South Central Ambulance Service and Portsmouth's Mobile Coastguard team were waiting.

GAFIRS' crew worked alongside the emergency services on the shore and the casualty vessel's eight-man crew to transfer the injured man onto the pontoon at Camber Dock.

The casualty was taken to Queen Alexandra Hospital, Cosham, for further treatment.

GAFIRS coxswain Peter Byford added: 'Because GAFIRS are on duty every weekend and the fact this incident happened just off our station, the casualty was fortunate that we could assist so quickly. It was even more fortunate that one of my crew on the day is a trainee paramedic and perfectly placed to assist.'

In total, the rescue operation lasted two hours.