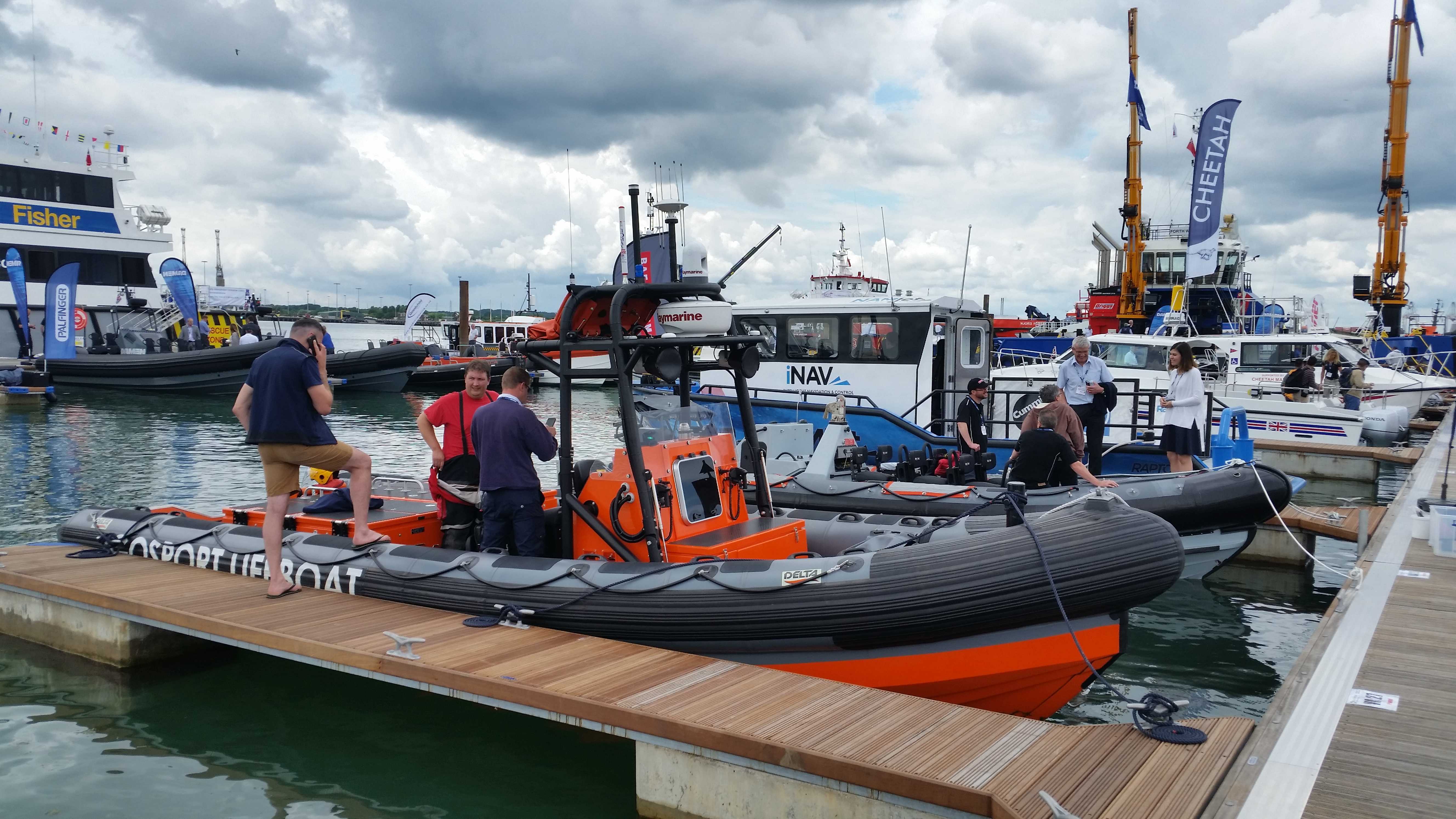 19 Jun

GAFIRS Show Off New Lifeboat At International Show

Gosport & Fareham Inshore Rescue Service (GAFIRS) displayed its new Lifeboat at Seawork International this week.

The show, in Southampton, is Europe's largest commercial marine and workboat exhibition.

Volunteer crews from GAFIRS took the new Delta lifeboat to the show on Wednesday and Thursday where 7,500 visitors could see the vessel.
Today's view from @gafirs lifeboat on display at Seaworks in Southampton. The rocking boat… https://t.co/ITY25qss6E pic.twitter.com/kyFtGKqaEo

— James Baggott (@CarDealerEd) June 16, 2016
Vice chairman Steve Ray said: 'We are delighted with our new lifeboat which we worked very closely with Delta on producing and we were happy to show it off for them at this important show.
'Displaying it at Seaworks was a great way to demonstrate the capability of our fantastic new lifeboat and I'm pleased to say there was a huge amount of interest in it from visitors.'