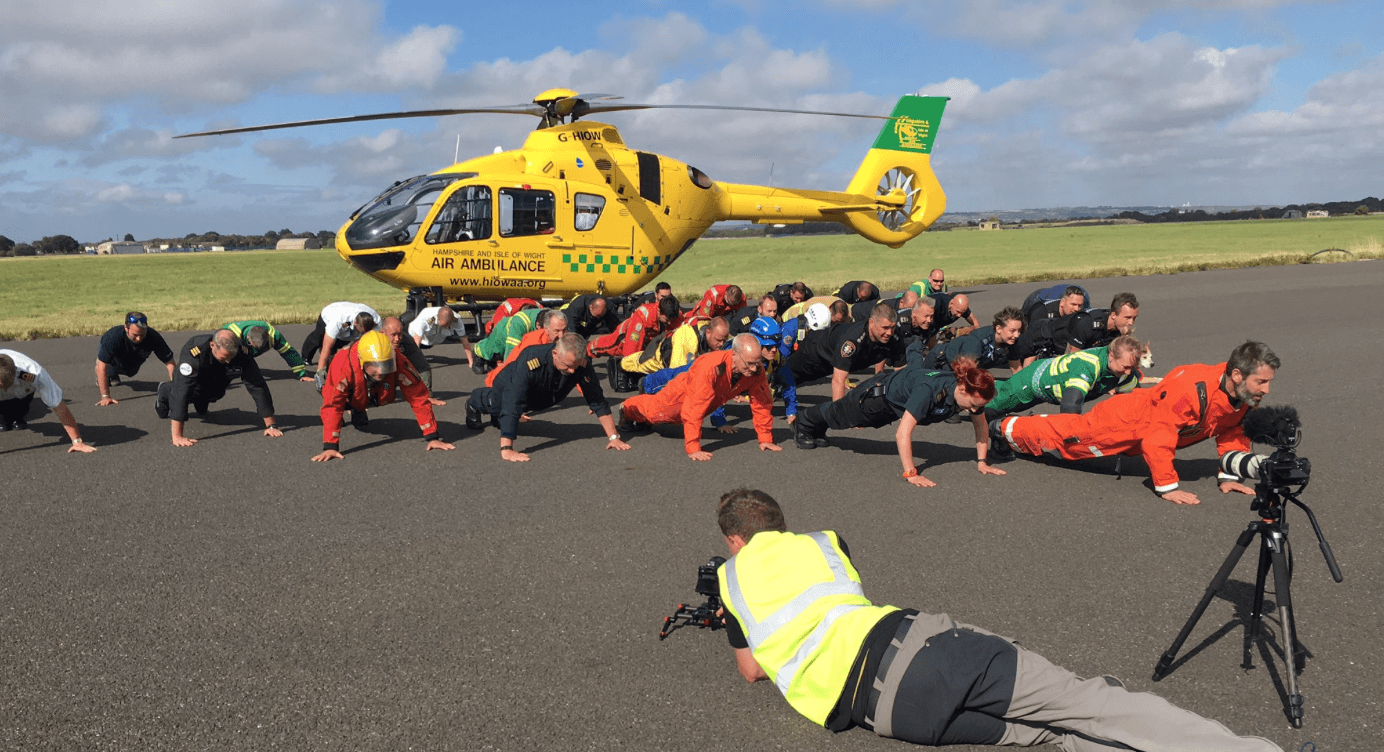 23 Aug

GAFIRS help create viral video

Gosport and Fareham Inshore Rescue Service (GAFIRS) crew took part in the making of a special viral video to raise awareness of a charity campaign.

The video – organised by Andy Elwood, a paramedic crewman of the Coastguard 104 rescue helicopter – is designed to highlight Post Traumatic Stress Disorder.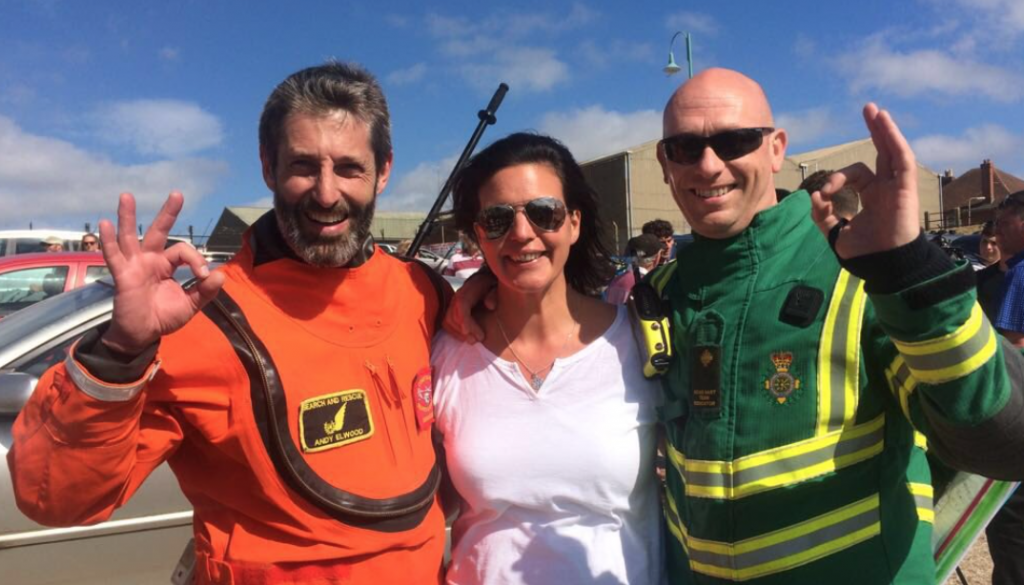 It sees a number of 999 emergency services join forces to perform 22 press ups. The It's Ok To Talk campaign has seen Andy complete 22 press ups everyday of August in a variety of different places.
He's carried out the exercise in a variety of places, including on board an Isle of Wight ferry…
Day21 #22challenge #ITSOKTOTALK #999family making viral video Tomo #Big22 Aug22 Lee-on-Solent @BBCRadioSolent pic.twitter.com/IzLdzfLevy

— Andy Elwood (@4ndyElwood) August 21, 2016
…on top of the Needles lighthouse
Day19 #22challenge #ITSOKTOTALK mental health & PTSD in #999family https://t.co/V37ebZodxl Thanks @trinityhouse_uk pic.twitter.com/9p0Sjb5d7s

— Andy Elwood (@4ndyElwood) August 19, 2016
…and with Coastguard 104 hovering in the background.
Day8 of #22challenge #ITSOKTOTALK About mental health & PTSD. Pls RT & put 22 Aug in ur diary for viral video at Lee pic.twitter.com/X2NPzfxnLO

— Andy Elwood (@4ndyElwood) August 8, 2016
But for his final day of the challenge he asked GAFIRS crews and other emergency services to take part in the finale at Lee-on-the-Solent.
GAFIRS crew Chris Newbrook, Paul Goulder and Tom Clark took the service's Land Rover rescue vehicle along to help make the video.
Chris said: 'We were delighted to be a part of this vital campaign. We are proud to work so closely with local emergency services and to be able to be part of this brilliant video was a pleasure.'
To help support the cause you can text 'PTSD' to 70660 to donate £5 to PTSD999.org.uk.