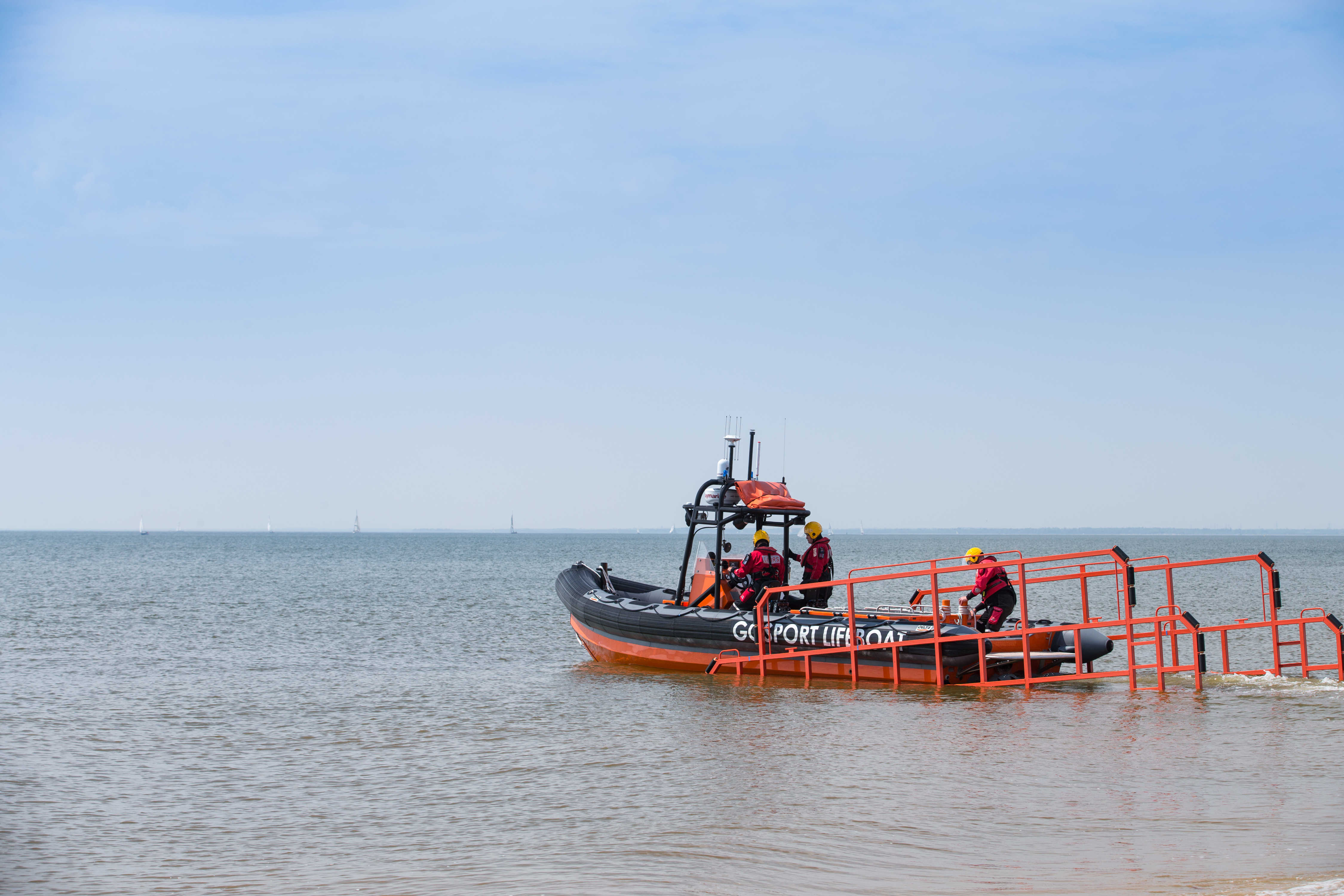 27 Aug

Gosport lifeboat launched to search for woman in water

Rescuers were tasked by UK Coastguard in the early hours of Saturday to search for a person in the sea off Hillhead.

Gosport & Fareham Inshore Rescue Service (GAFIRS), based at Stokes Bay, was launched at 1am to assist with a search for a woman in the water.

GAFIRS' independent lifeboat crew joined the search alongside the police helicopter and the Hillhead Coastguard Rescue Team.

Gosport's independent lifeboat crew searched the waters off Hillhead using handheld infrared cameras and the lifeboat's onboard FLIR camera.

GAFIRS bridge watchkeeper Allan Heazlton said: 'After searching the water for around 45 minutes the woman was found safe and well by the police in Stubbington.'

The operation – GAFIRS 80th of the year – lasted around two hours.