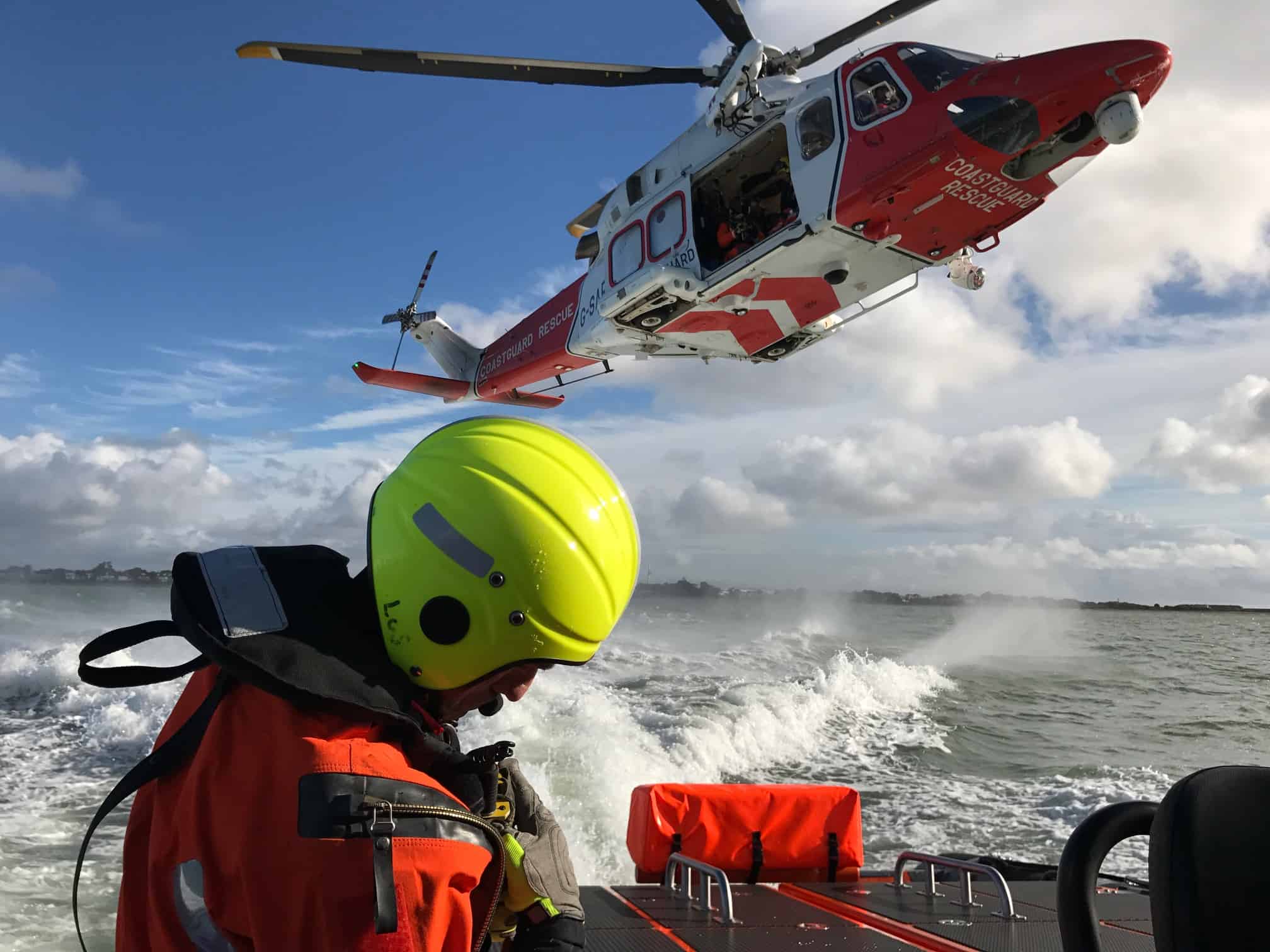 27 Dec

Last call for entries for New Year's Day Swim

A last call for entries for a chilly New Year's Day dip in The Solent has been issued by Gosport & Fareham Inshore Rescue Service (GAFIRS).

The charity event takes place at noon on New Year's Day and will see hundreds of brave swimmers take the plunge to raise cash for good causes.

Swimmers who would like to brave the cold water should log on to the independent lifeboat station's NYD swim page – here – and fill out the registration form now to ensure they receive a certificate on the day.

Quick Link: NYD Swim Registration Form

GAFIRS chairman Keith Thomas said: 'The NYD Swim is a great way for the local community to support the work our volunteers do to keep The Solent and surrounding waters safe.

'You don't have to raise money for GAFIRS – we welcome support for all charities – however we would certainly be very grateful if swimmers did take a dip for us.

'This year GAFIRS has responded to 112 incidents and our crews are on 24-hour call out to the Coastguard, having put more than 12,000 hours of unpaid work this year.'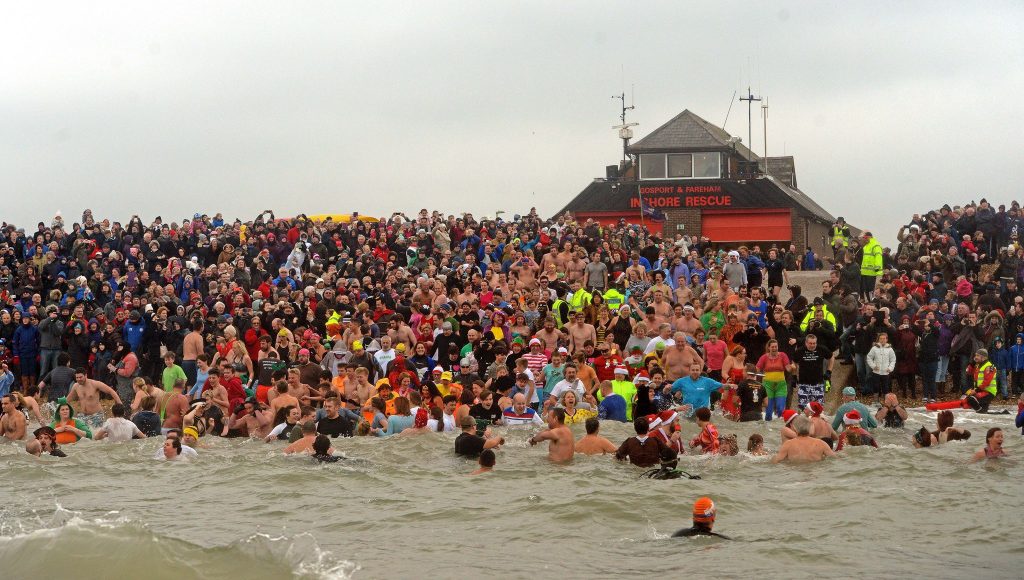 Registration for the event starts at 11am – and all swimmers should arrive before 11.45am at the latest. At that time, Gosport Lifeboat, the Joan Dora Fuller, will launch and – operational requirements permitting – carry out a training exercise with the Coastguard 104 Rescue Helicopter, based at Lee-on-the-Solent.
'The helicopter display will give swimmers and spectators a first hand look at the work our crews carry out throughout the year,' explained Mr Thomas.
'This year we have worked with the helicopter on rescue operations a number of times – once to airlift a critically ill woman from Spitbank Fort – so this demonstration will show that skilled work off.'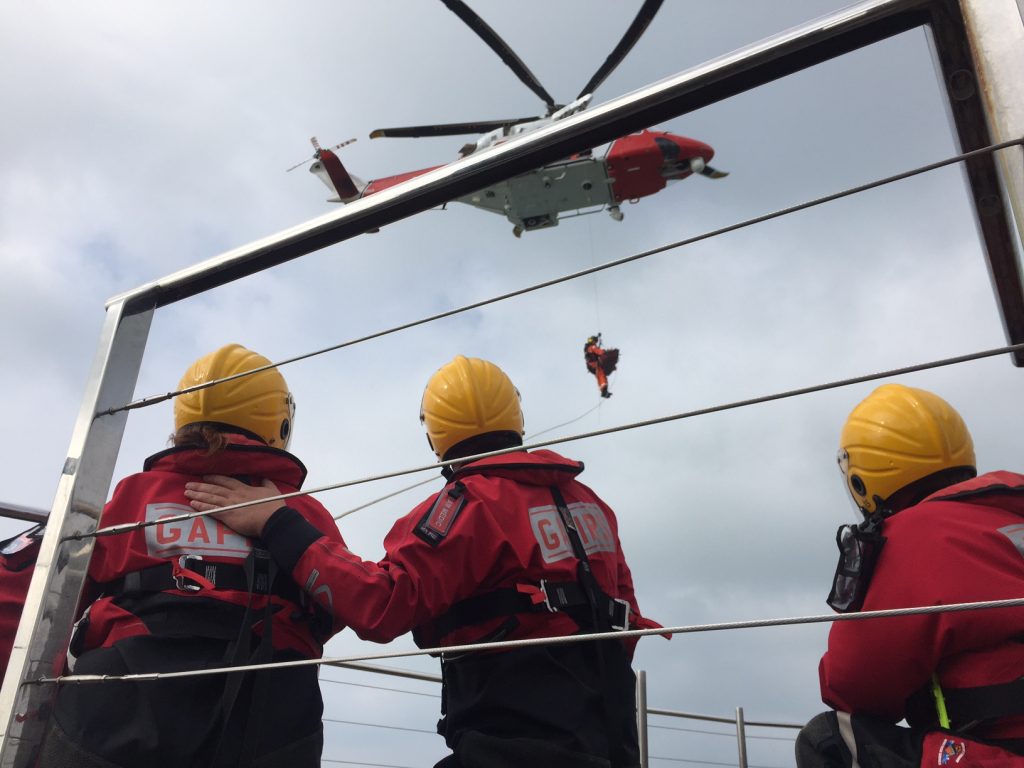 Hot drinks and food (in exchange for a donation) will be provided by staff from the Fighting Cocks pub in the boathouse, where swimmers can also use the changing facilities.
The swim takes place at GAFIRS Lifeboat Station, Lifeboat Lane, Stokes Bay, Gosport, Hampshire, PO12 2TR. For older sat-navs the postcode may be linked to 'Military Road, Stokes Bay', this is the same place. Parking will be busy so if swimmers and spectators can walk, it is advisable.
'We're looking forward to seeing many thousands of brave swimmers take the plunge on New Year's Day once again,' added Mr Thomas.
Quick Link: NYD Swim Registration Form