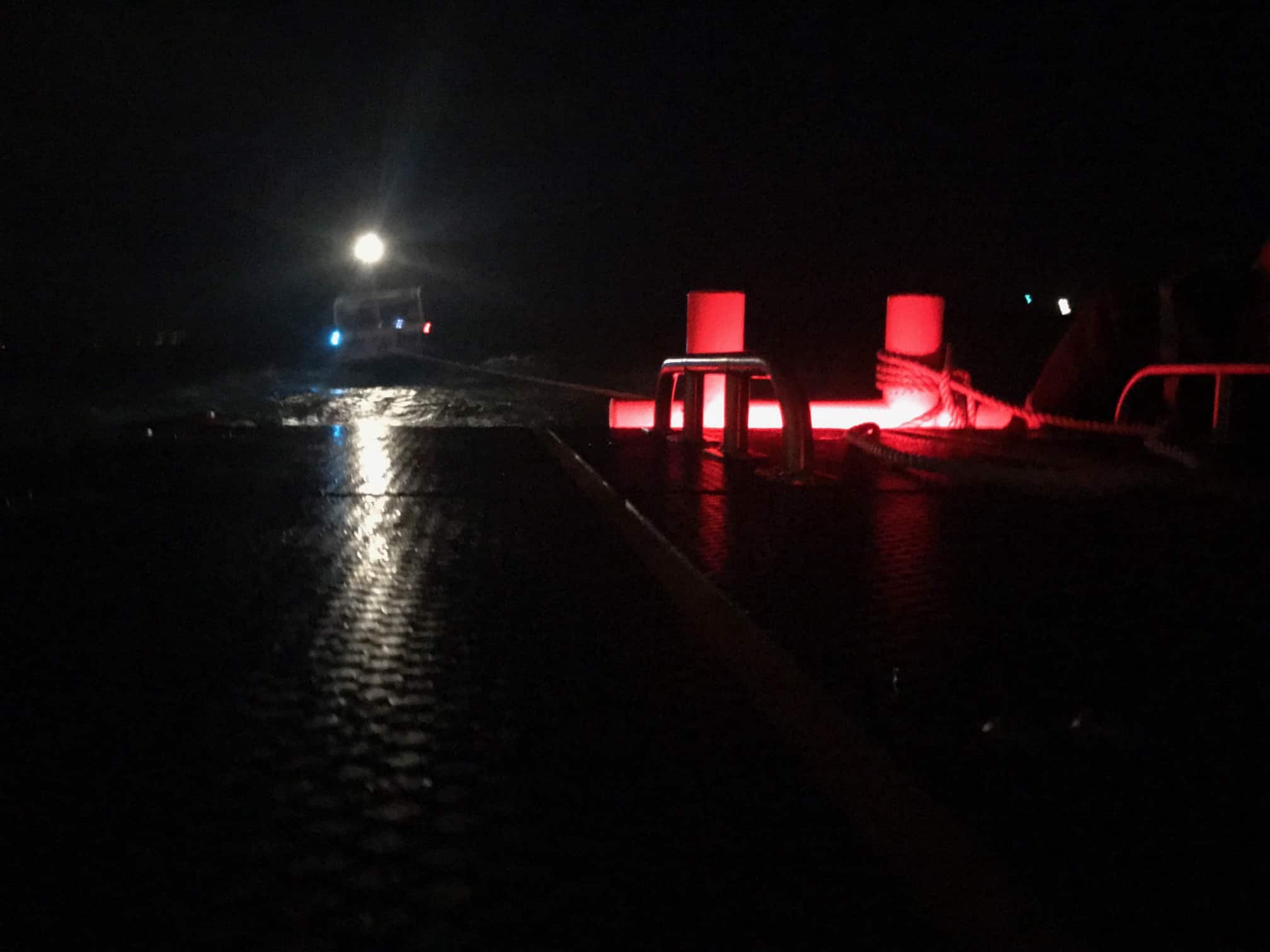 20 Feb

Fishing vessel towed to safety by GAFIRS

A small fishing boat that was drifting towards the main shipping channel on the approaches to Portsmouth Harbour was pulled to safety by rescuers on Monday night.

The 17ft fishing boat, which had three men on board, had lost engine power and was unable to deploy an anchor when volunteer lifeboat crews from Gosport & Fareham Inshore Rescue Service (GAFIRS) were paged by UK Coastguard at around 6pm.

Gosport independent lifeboat's crew was quick to locate the casualty vessel, just to the south east of Spitbank Fort, and they attached a tow line to the craft.

GAFIRS coxswain Brian Pack said: 'We soon found the small fishing vessel thanks to VHF radio communications and my crew quickly managed to place a tow line on the vessel so we could pull it out of potential harms way.

'The three men on board were warm and wearing lifejackets, so we decided to tow them back to Stokes Bay, where their car and trailer were waiting.'

GAFIRS crews helped the fishermen – who had originally raised the alarm by calling 999 – get their boat back on the trailer so they could then make their way home.

The call out was GAFIRS' eighth of the year. Last year crews attended 112 incidents from their base at Stokes Bay, Gosport. GAFIRS' volunteer team is on call 24 hours a day, 365 days a year and rely on public donations to keep their service running.