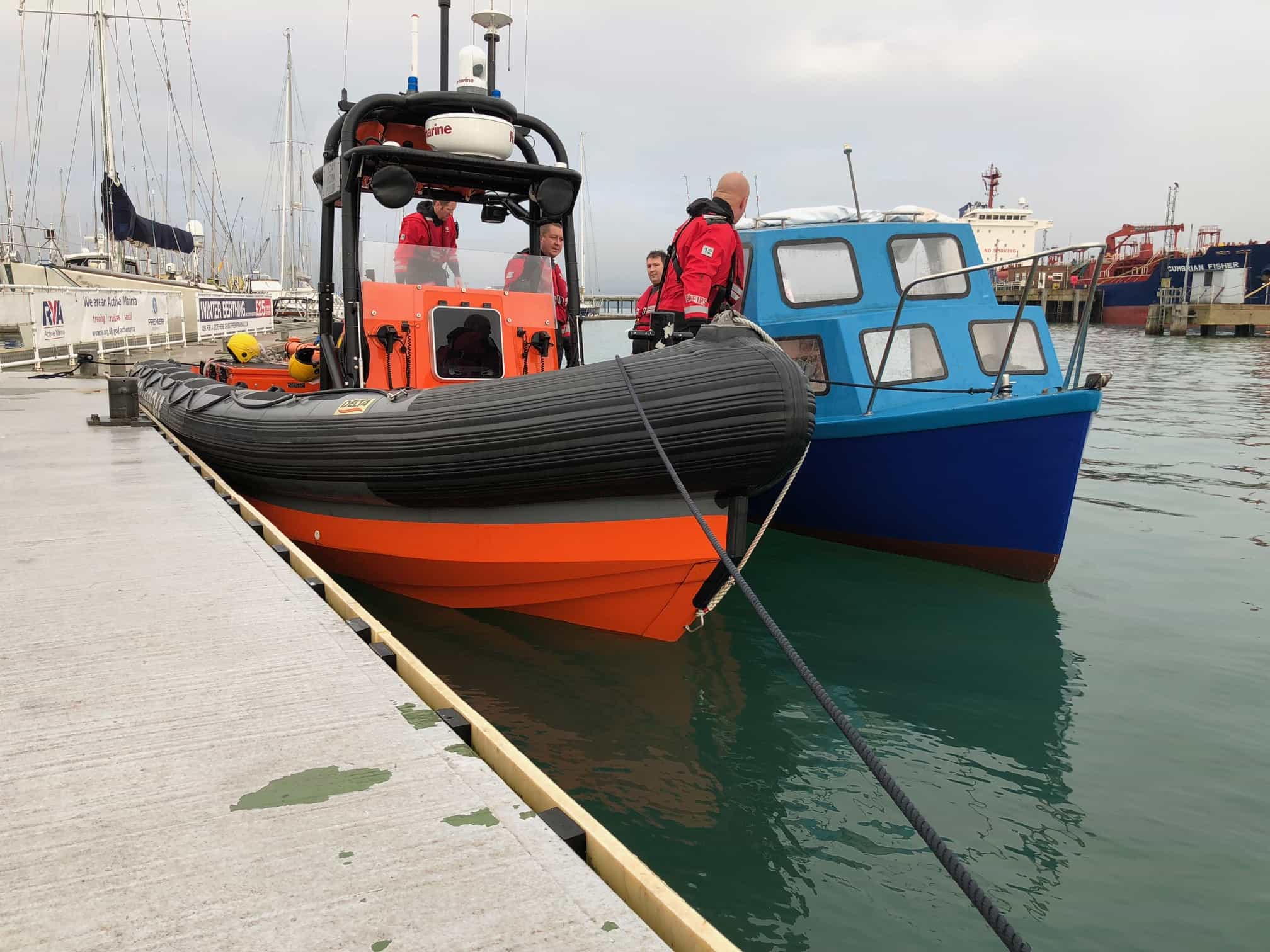 15 Nov

GAFIRS launched to stranded fishermen

Rescuers were launched by UK Coastguard to assist two fishermen who were stranded in Portsmouth Harbour.

Gosport & Fareham Inshore Rescue Service (GAFIRS) was alerted at 0733 on Wednesday morning (November 15) to the duo, one of whom was without medication for an existing condition.

GAFIRS was soon on the scene in the harbour where one of the service's volunteer paramedic-trained lifeboat crewmen could assess the fisherman.

GAFIRS senior helm Brian Pack said: 'We soon located the vessel in the Harbour – thanks to its very distinctive colours. Our paramedic crewmen checked one of them over and when it was confirmed they were both safe and well, we towed their vessel back to Gosport.'

GAFIRS lifeboat towed the 19ft fishing vessel to Gosport Marina where crew helped get the vessel going. Once running again, the casualty vessel was soon on its way back to its home berth at Stamshaw, and GAFIRS lifeboat escorted them partly along the way until they were happy the problem had been resolved.

The rescue, which lasted two hours, was the 90th of the year for GAFIRS, an independent lifeboat station based at Stokes Bay, Gosport. For more information visit GAFIRS.org.uk.