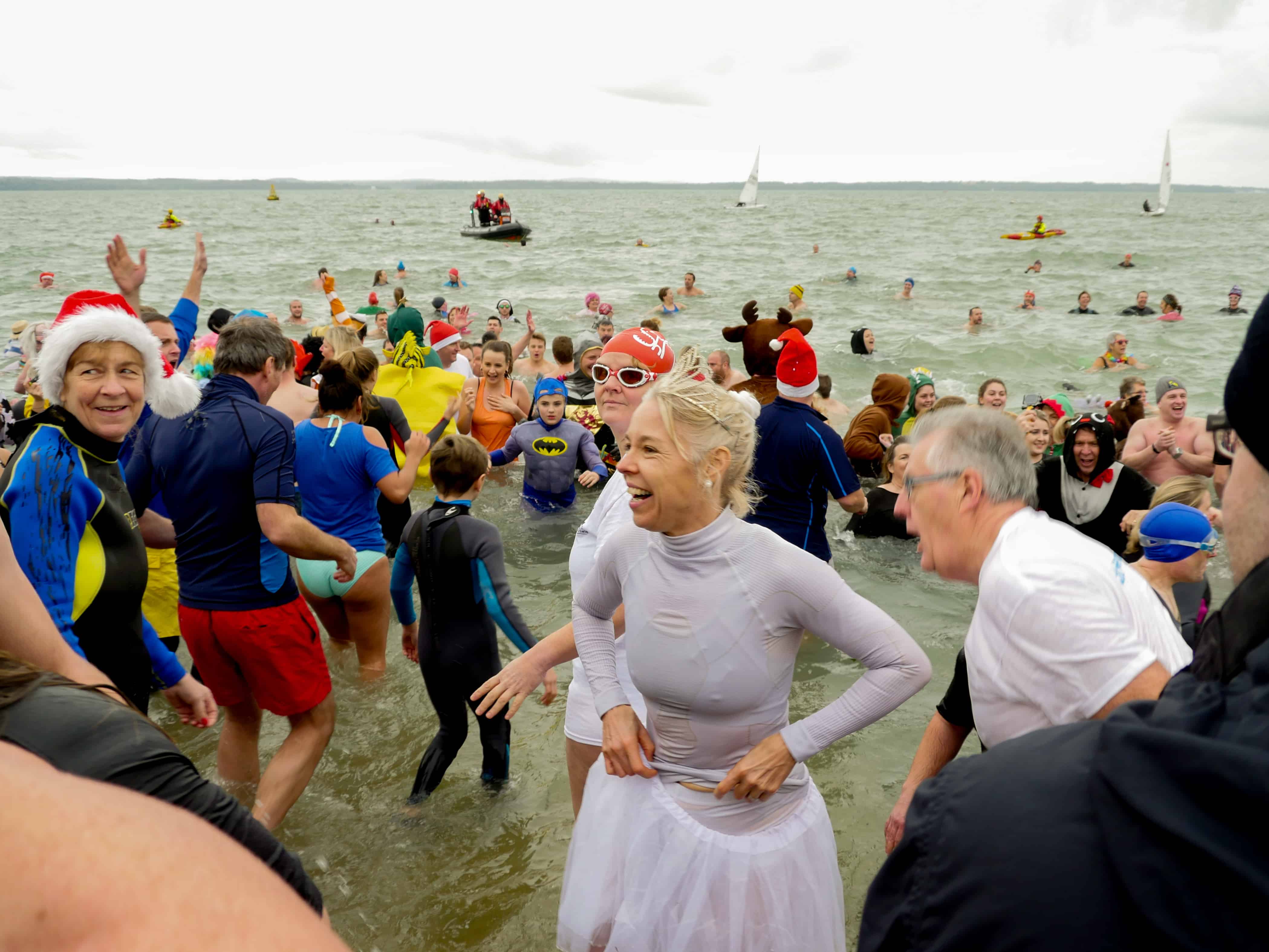 06 Dec

GAFIRS to mark top fundraiser at New Year's Day Swim

Time is running out for swimmers to register to brave the chilly waters of The Solent in aid of an independent lifeboat station on New Year's Day.


Gosport & Fareham Inshore Rescue Service is once again holding its popular NYD Swim at midday on January 1.

This year, the independent lifeboat station is also offering a special trophy to the swimmer, or swimming team, who raises the most amount of money for GAFIRS.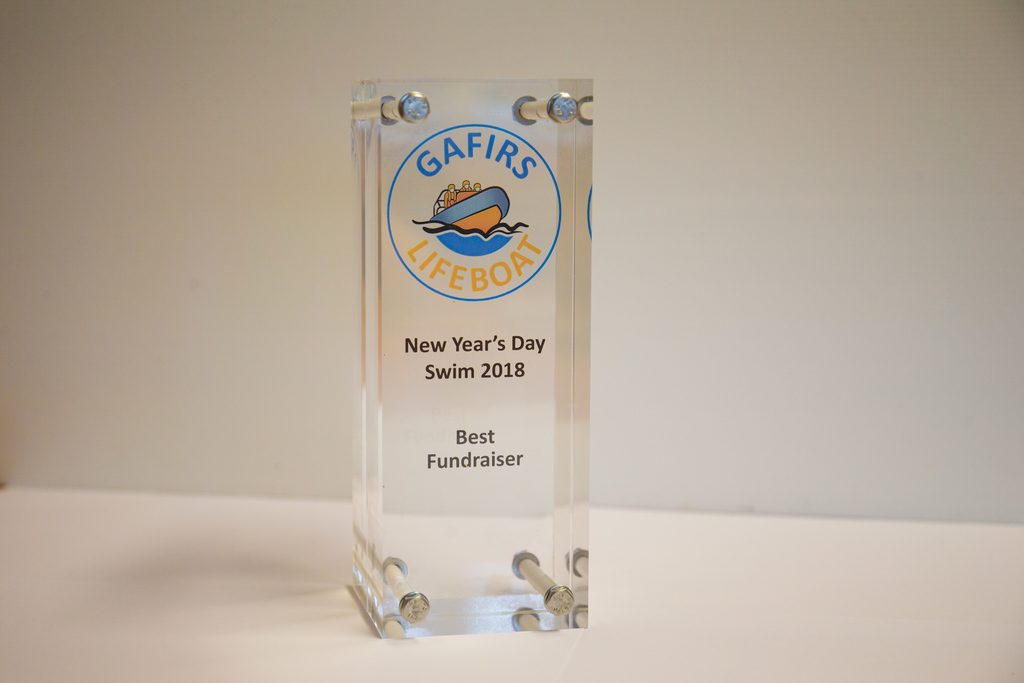 To be in with a chance of winning the gong, swimmers need to register for the event at gafirs.org.uk and raise money via the charity's JustGiving.com page.
Fundraising officer James Baggott said: 'Every year hundreds of people line Stokes Bay to watch the swimmers take a rather bracing dip in The Solent. Many of them raise money for charity and we'd like to honour those that raise money for us.
'As an independent lifeboat station we do not receive any funding from the RNLI, so events like our New Year's Day swim are vital in keeping us afloat all year to save lives in the local waters.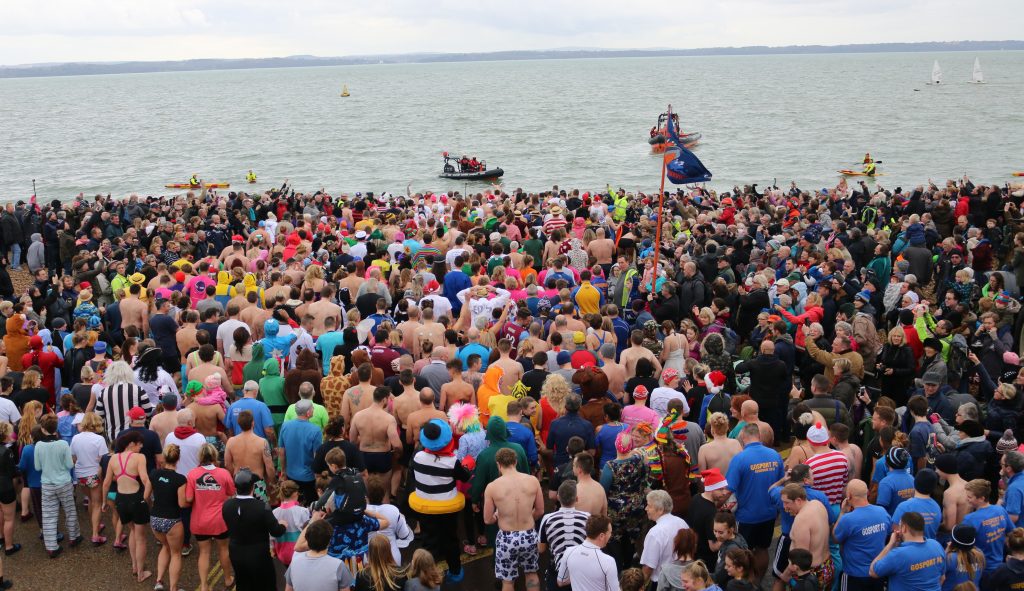 'This year we'll be keeping an eye on the JustGiving fundraising website and will hand over the trophy to the swimmer who raises us the most money.'
Registration opens at 11am on the day with swimmers entering the water at midday. Refreshments and a tuck shop will be available.
To be in with a chance of winning the fundraising prize, please ensure your JustGiving.com page clearly states you are raising money for GAFIRS by linking to our page, and state you are taking part in the NYD Swim.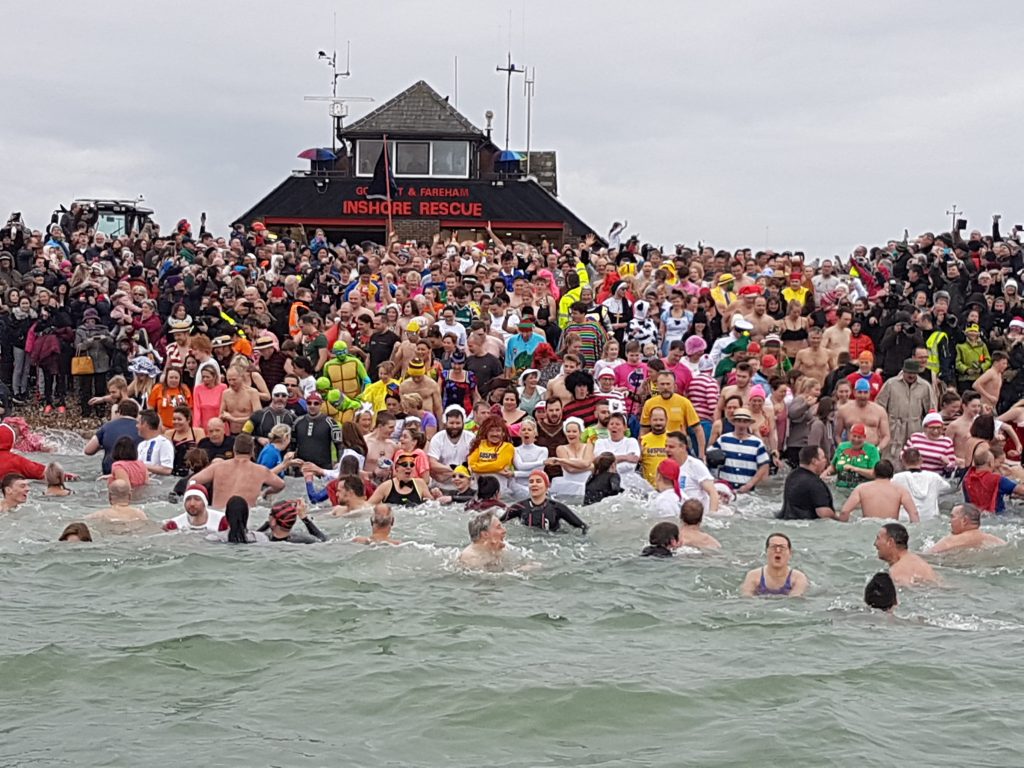 We will also accept fundraising outside of the website. Please send your donations via cheque to the Fundraising Officer, GAFIRS Lifeboat Station, Lifeboat Lane, Stokes Bay, Gosport, Hampshire, PO12 2TR clearly stating it was raised by a swimmer at the New Year's Day Swim. The winner will be chosen on January 31, 2018, to allow time for donations to be collected.
Parking is limited on the day, so swimmers are advised to walk or use public transport where possible. For more information, visit GAFIRS.org.uk/new-years-swim.