18 Mar

GAFIRS assist 44ft yacht struck by engine failure

A 44ft yacht that had suffered engine failure after a suspected fire was assisted by an independent lifeboat on Sunday (March 18).

The crew of five – two of whom were suffering with serious sea sickness in the freezing, rough Solent waters – called the Coastguard for assistance at around midday.

Gosport & Fareham Inshore Rescue Service, which was on patrol at the time was asked to assist, and the lifeboat was on scene in a matter of minutes.
It didn't matter that it was snowing and cold these heroes were out helping people today. @GAFIRS pic.twitter.com/RBYLASGiRV

— bev livermore (@blphotography6) March 18, 2018
Although the vessel was under sail, it was making slow progress as it battled the rough sea and tide, while the two sick crew members were deteriorating in the bitterly cold weather.
GAFIRS Lifeboat coxswain Peter Brown said: 'The crew did the right thing in the conditions and called for assistance. While they would have been able to make way under sail, they were facing poor conditions and a long journey.
The Gosport and Fareham Inshore Rescue Service are busy again!

This crew are amazing with all the help they provide to mariners, whatever the weather and sea state! Please support and RT!@GAFIRS @CarDealerEd @cj_dinenage @PortsmthNewsHub @itvmeridian @BBCSouthNews pic.twitter.com/NWA8xrpGf0

— Proud of Portsmouth (@PortsmouthProud) March 18, 2018
'We soon located the vessel and placed a crew member on board to assist. They assessed the engine with the crew and ascertained the suspected fire was more likely an engine part failure.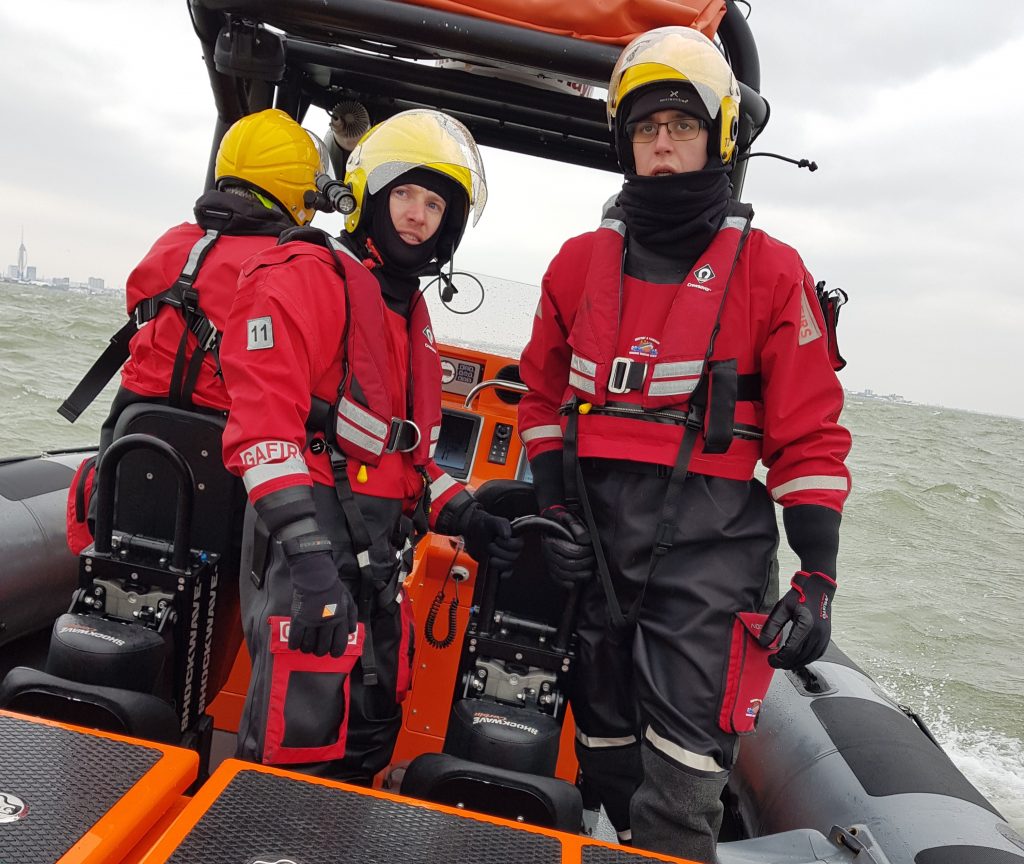 'My crew then rigged a stern tow and helped take the vessel on safely to its berth in Gosport Marina, where its crew were very glad to get back on dry land and in the warm.'
It might be cold and snowy outside but our crews are on station and on watch today at Stokes Bay, just in case… #AlwaysOnCall pic.twitter.com/nQ39qCeglF

— GAFIRS Lifeboat (@GAFIRS) March 18, 2018
In total the operation took two hours and was GAFIRS' ninth incident of the year.
GAFIRS is based at Stokes Bay, Gosport, and staffed entirely by volunteers. The independent lifeboat is not part of the RNLI and relies on public support to continue its lifesaving work.