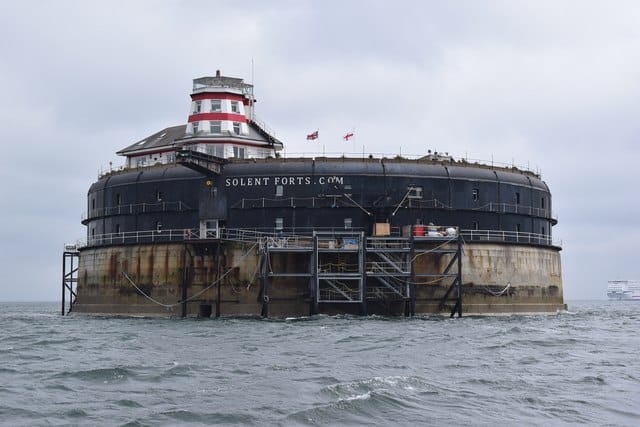 26 Mar

GAFIRS evacuate sick man from luxury fort

A seriously ill man was evacuated from the luxury No Man's Land Fort hotel early on Sunday morning by lifeboat crews.

Gosport & Fareham Inshore Rescue Service (GAFIRS) was paged to assist the diabetic 44-year-old man, who had become seriously ill and couldn't be woken, at 4.34am.

Volunteer crews, one of whom is also a trained paramedic, boarded the fort to provide emergency treatment after being called to assist by UK Coastguard.

Coxswain Peter Byford said: 'Our paramedic crew member decided we needed to transfer the casualty to hospital so, using our Savior Stretcher, we extricated the man to the lifeboat.

'We then transported him to the Camber Dock, in Portsmouth, where he was transferred into the care of the ambulance service for further treatment.'
GAFIRS out again today,These heroes help in so many different ways @GAFIRS pic.twitter.com/jGRZSAx3gh

— bev livermore (@blphotography6) March 25, 2018
The evacuation from No Man's Land Fort was the second emergency GAFIRS has been tasked to attend at the hotel by UK Coastguard in less than a month.
While handing the casualty over to the ambulance service, Coastgaurd tasked GAFIRS to a second incident in Portsmouth Harbour.
A six-metre fishing vessel had run aground near Pewit Island at just after 7am.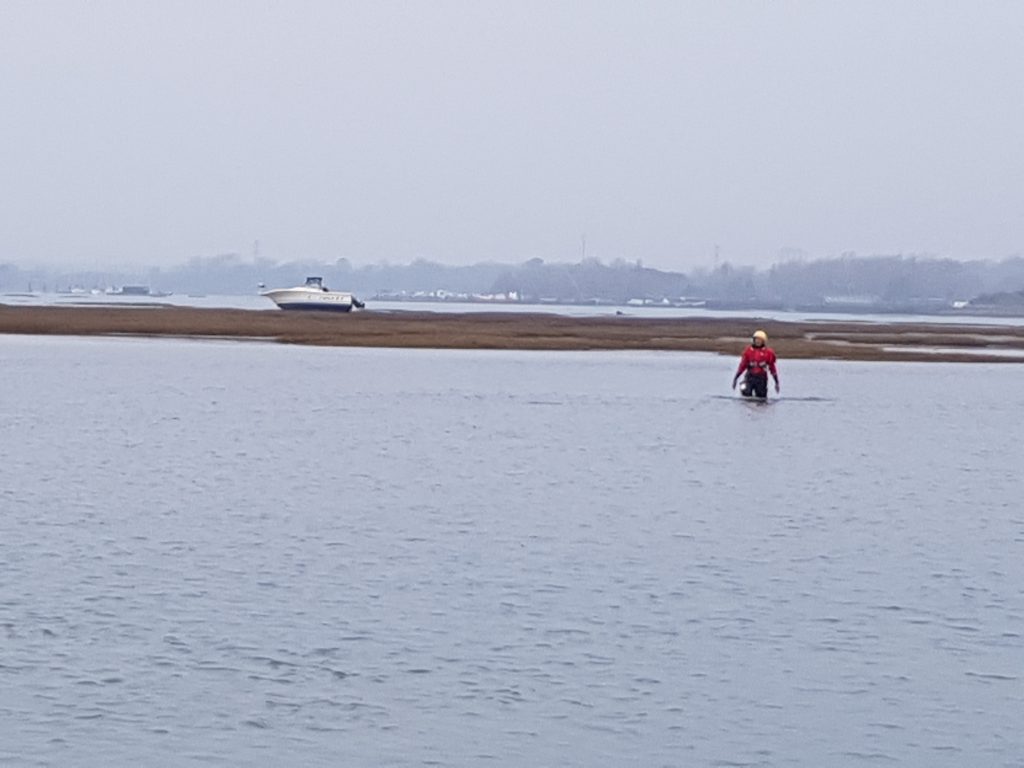 GAFIRS deployed a crew member to wade through the mud to check on the owner, who was safe and well.
Mr Byford added: 'The owner decided he was happy to wait for the next high tide and we offered to return and provide assistance then.'
GAFIRS returned to the vessel six hours later to check on the owner, and then returned again at high water at 7pm to help free the boat.
That moment when you realise back stroke may not have be necessary. We needed that thanks James. @CarDealerEd pic.twitter.com/0UzqPCu2DQ

— Phil Butler (@PhilButler17) March 25, 2018
Two crew members entered the water and helped push the vessel free of the mud bank and then escorted it onwards to its home berth in Fareham.
In total, GAFIRS volunteer crews were on service for 16 hours on Sunday. The incidents were the 11th and 12th of the year for the independent lifeboat, based at Stokes Bay, Gosport.
For more information, visit GAFIRS.org.uk