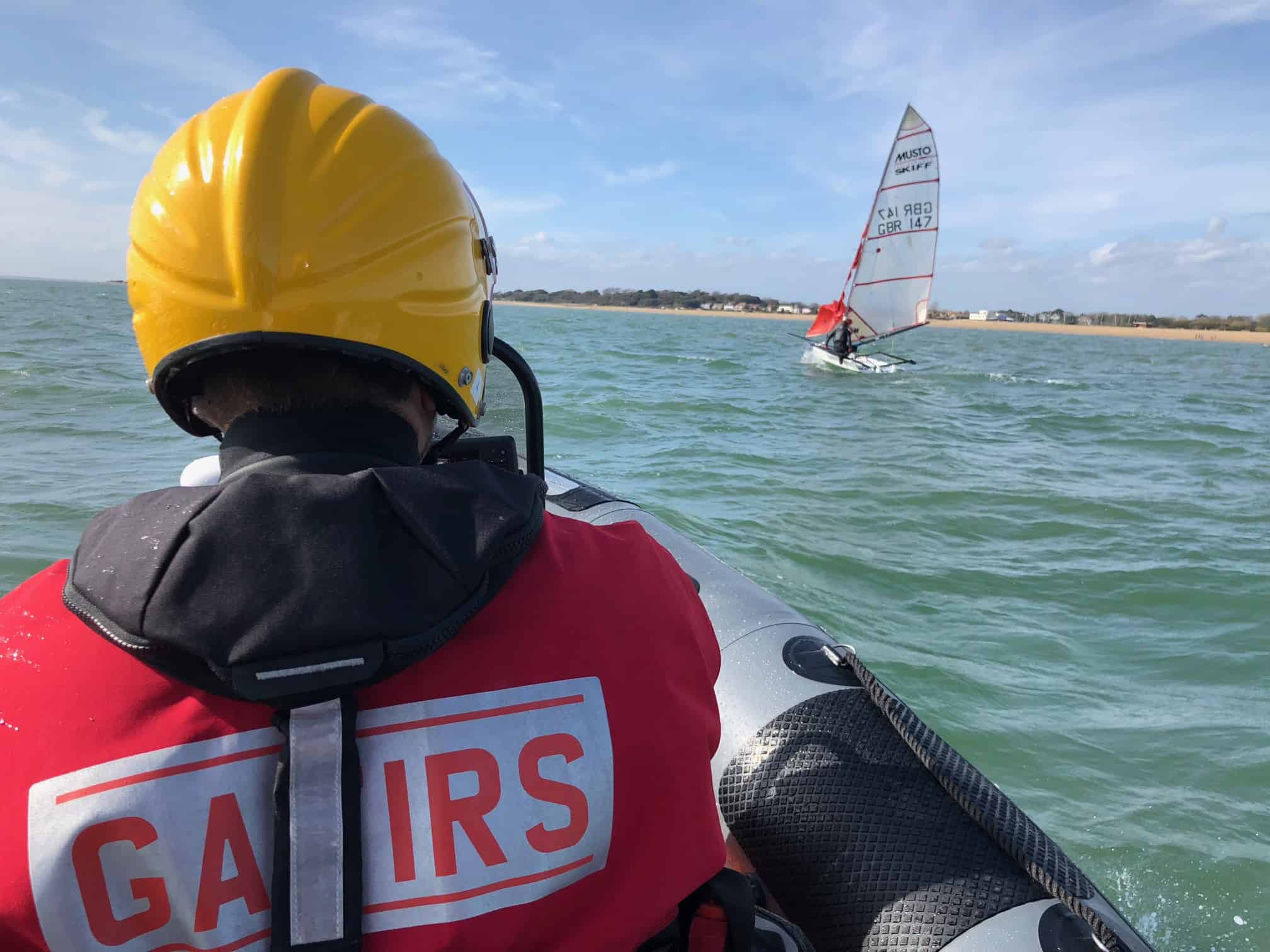 16 Apr

Lifeboat called into action three times

Volunteer lifeboat crews were called upon by the Coastguard three times in just over 24 hours to assist people in trouble in the water.

Two stranded fishermen, a young sailor who had got into difficulties and concerns about three men on an inflatable kayak saw Gosport & Fareham Inshore Rescue Service mobilised by the Coastguard.

GAFIRS were first alerted on Sunday, April 15, after two fishermen made a 999 call when their engine failed off Lee-on-the-Solent.

GAFIRS' smaller inshore lifeboat was tasked to assist by the Coastguard just before midday and, as it was already afloat for training, was soon on the scene.

ILB helm Chris Newbrook said: 'The small fishing vessel was quickly located and we rigged a tow line to take it back to the slipway at Elmore Fishing Club. There, the 14ft vessel was safely bought back ashore, and the fishermen helped back on to dry land.'

Just before 4pm on Monday, April 15, GAFIRS was paged by the Coastguard following reports of a small sailing dinghy in trouble in Stokes Bay.

The craft had a tangled sail and its 24-year-old sailor was struggling to right the boat.

GAFIRS inshore lifeboat was launched and was on the scene in a matter of minutes. By the time the lifeboat arrived the sailor, who was struggling and tired, had managed to right the skiff and asked crews to escort him back to Stokes Bay Sailing Club.

At the slipway, GAFIRS shore crew helped the young sailor get his craft ashore.

Less than two hours later, just before 6pm, GAFIRS was again launched by the Coastguard after reports of three men struggling in an inflatable kayak off Lee-on-the-Solent.

The lifeboat located the men just off the beach as they were making their way back to shore.

GAFIRS coxswain Steve Ray said: 'We checked the three men were safe and well and that they were happy to make their way back to the shore themselves. Although they didn't need our help, we'd always rather be alerted by sharp eyed members of the public just in case.

'If members of the public think they see someone in trouble by the water they shouldn't hesitate in calling 999 and asking for the Coastguard.'

GAFIRS is an independent lifeboat, based at Stokes Bay, Gosport and is not part of the RNLI. For more information visit GAFIRS.org.uk.