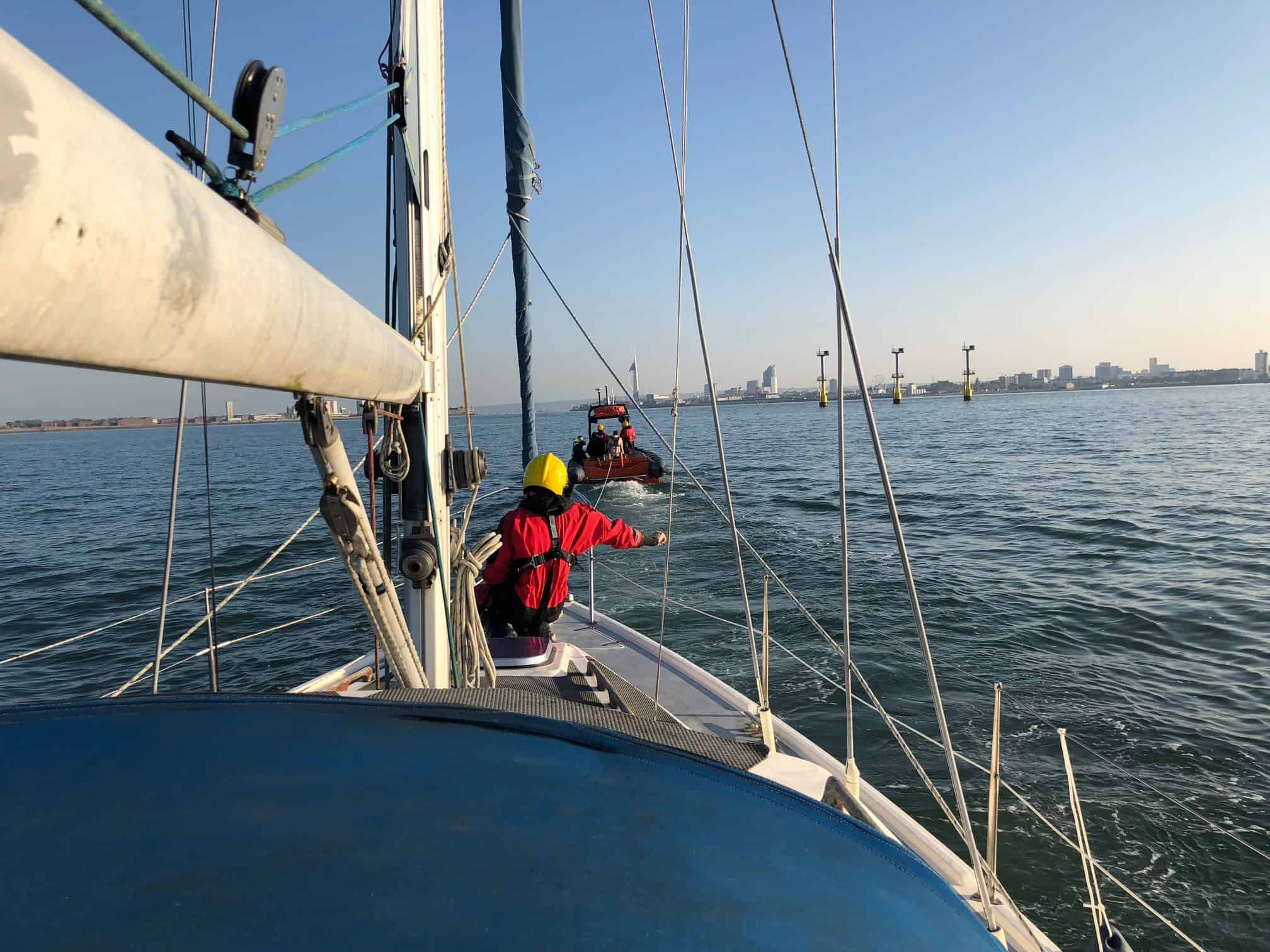 07 May

Suspected fire and engine failure keeps GAFIRS busy this Bank Holiday

A yacht with a suspected fire and another with engine failure kept volunteers at an independent lifeboat station busy this Bank Holiday weekend.

Gosport & Fareham Inshore Rescue Service (GAFIRS) was first launched by UK Coastguard on Sunday (May 6) just after 6am to a 32ft yacht which was emitting large amounts of smoke in its cabin.

The vessel, which had four people on board, had left Gosport Marina and reached Outer Spit Buoy when the engine started smoking and the crew suspected a fire.

GAFIRS Lifeboat was quickly on the scene and evacuated the crew. Two crewmen were placed on board the casualty vessel to investigate.

GAFIRS coxswain Steve Ray said: "My crew investigated and it was believed the smoke was being caused by oil on hot engine parts. After liaising with the Queen's Harbour Master (QHM) it was decided we would tow the vessel into Portsmouth Harbour."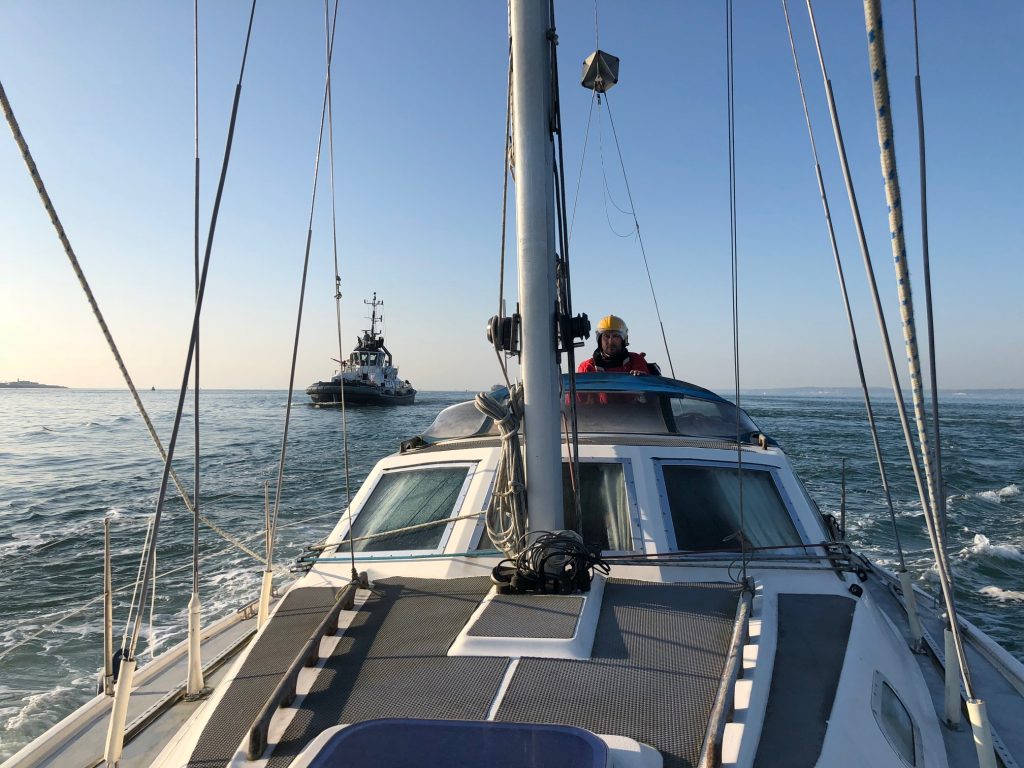 QHM mobilised a tug boat to escort GAFIRS Lifeboat into the harbour to help dowse the vessel should the fire escalate.
The casualty vessel was placed alongside in Camber Dock where Portsmouth Coastguard Rescue Team and Hampshire Fire and Rescue Service investigated the source of the fire.
Mayday for @Gafirs on Sunday. smoke in the cabin from the engine. @portsmouthcg @qhmportsmouth @PortsmouthProud @hfrs_control pic.twitter.com/iINF611xbH

— Christopher Newbrook (@chrisnewbrook07) May 7, 2018
Mr Ray added: "The fire service deemed the vessel safe and that no fire had occurred – blaming the smoke in the cabin on the oil we had suspected. We took the vessel under tow again as a precaution and placed it alongside back at Gosport Marina."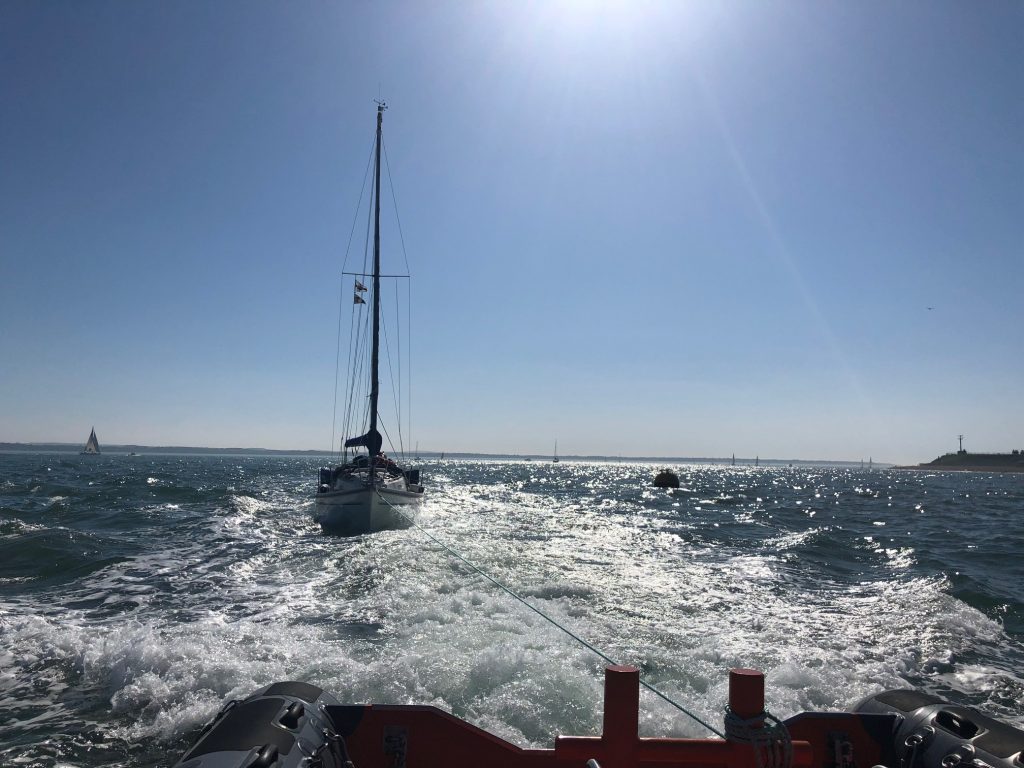 On Monday, at around 4pm, GAFIRS was called to a 23ft sailing vessel with engine failure, which was anchored off Gilkicker.
The vessel was placed under tow and taken safely back to its berth at Hornet Sailing Club, near Haslar, Gosport. The incidents were the 26th and 27th of the year for GAFIRS, based at Stokes Bay, Gosport.