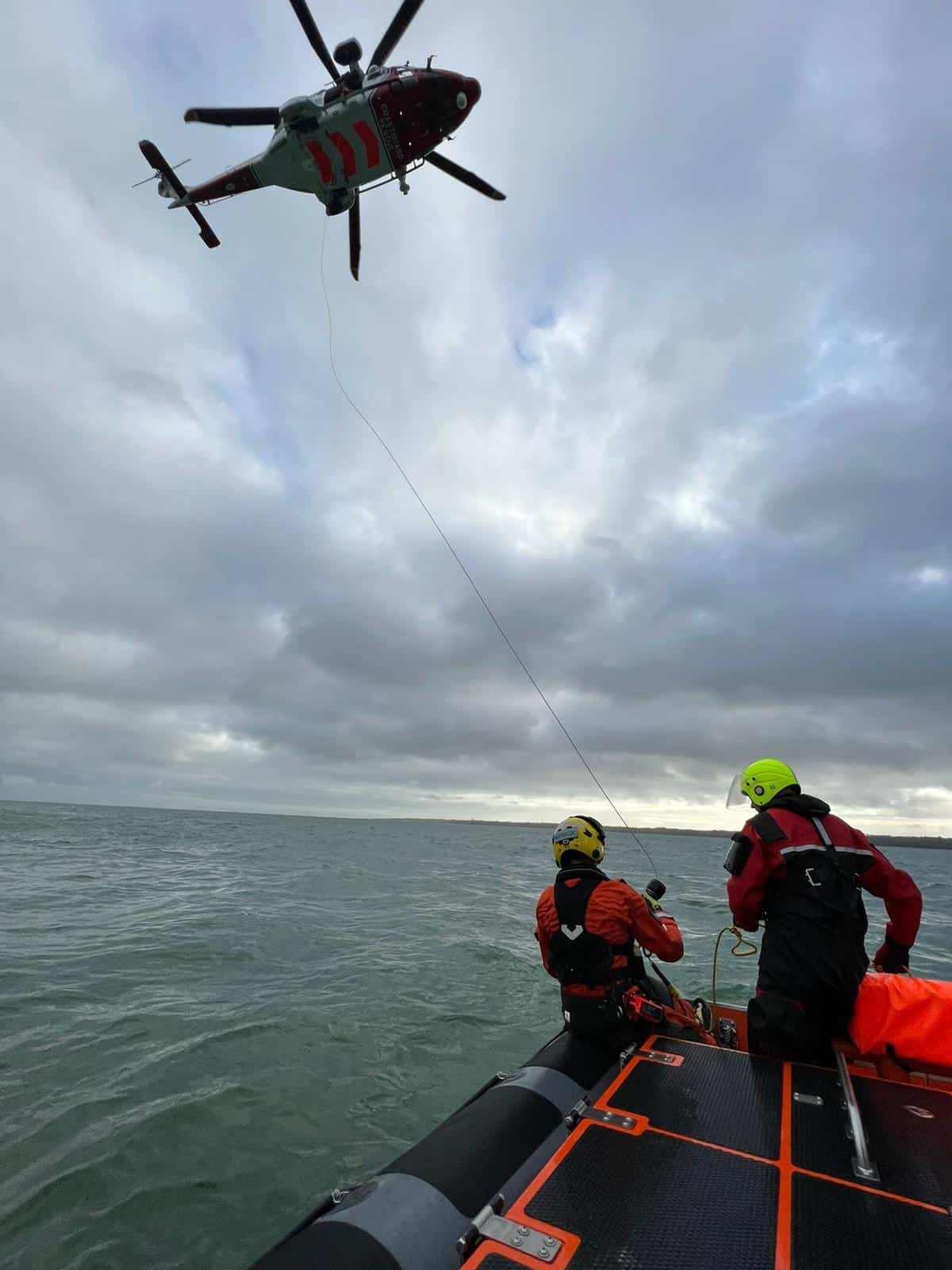 01 Jan

Incidents 22/001 and 22/002

It was a busy day for our crew today as they carried out a training exercise with the Coastguard Rescue Helicopter 175 and responded to 2 incidents.

At 11.48am the Coastguard asked the crew to respond to reports of a kitesurfer that had become detached from their equipment at Hill Head. Gosport Lifeboat was on scene within 8 minutes and located the board the in the water shortly after. One of the crew waded into the shore to check that the kite surfer was safe and well. Once all the equipment and persons were clear of the water the Lifeboat resumed patrol.

At 12.25pm the crews responded to the second tasking of the day after a member of the public called 999 to report a swimmer possibly in difficulty off Eastney Beach. Once on scene the Lifeboat conducted a hasty search of the area whilst a member of the crew went ashore to talk to the first informant. It was then thankfully concluded that what the person had spotted, was a small lobster pot marker sitting low in the water. A false alarm with good intent.

Thank you to everyone who remains vigilant whilst they are near the water and please always report concerns if you think if you spot someone in difficulty.

Photo taken from the Lifeboat today whilst training.