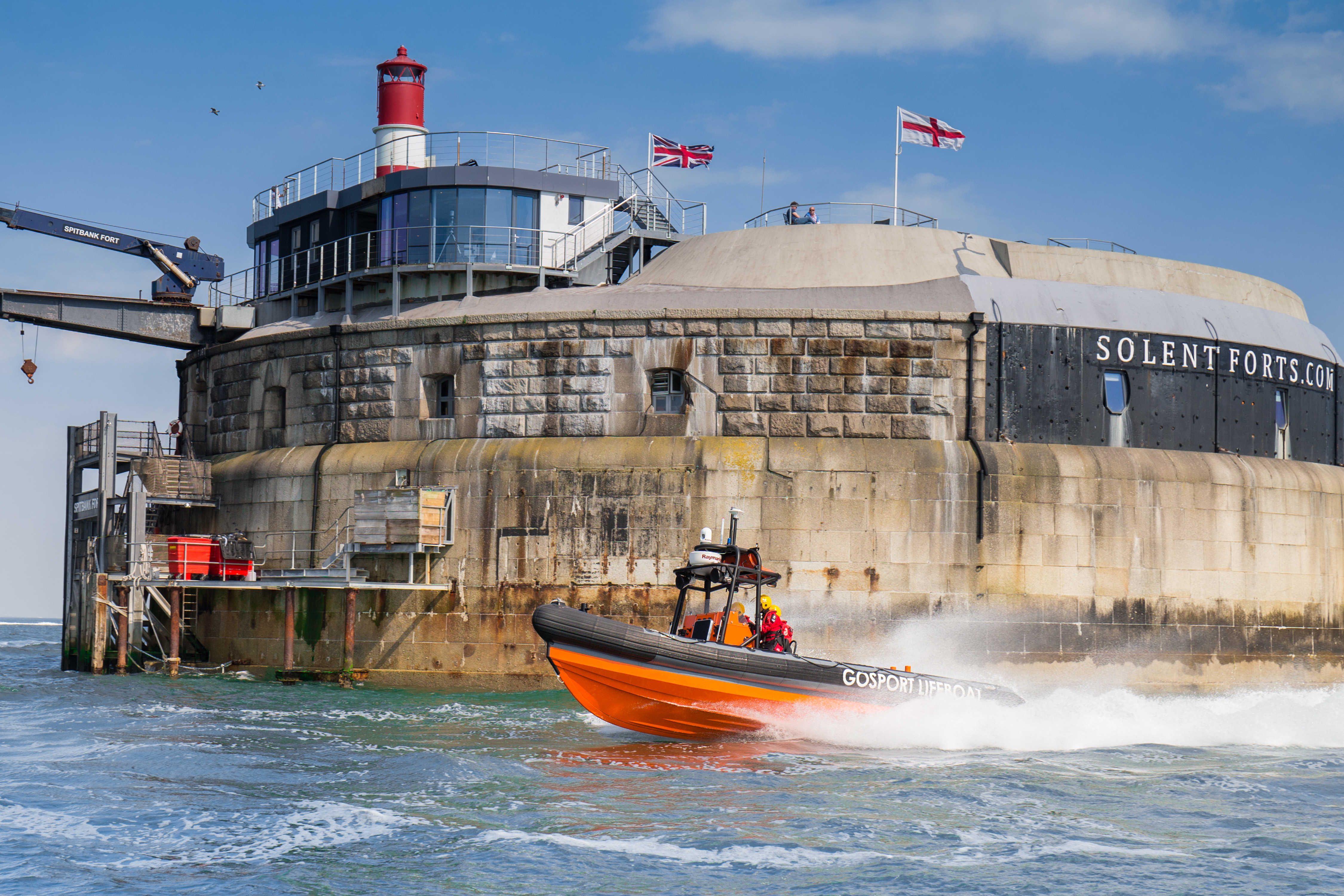 24 Mar

GAFIRS Evacuate Woman From Fort After Developing Breathing Difficulties

A woman was evacuated from a fort in the Solent this morning by Gosport & Fareham Inshore Rescue Service after she developed breathing difficulties.

Gosport's voluntary lifeboat crew was paged by UK Coastguard at 0330 and a crew of seven – including two medics – rushed to Spitbank Fort to assist the woman.

GAFIRS' medics assessed the casualty and the patient was placed in a basket stretcher and evacuated from the fort.

Senior coxswain Chris Rudd said: 'The gangways and stairs on Spitbank Fort are very narrow so my crew had to work carefully to evacuate the casualty to the lifeboat. Once she was safely on board we took her to Camber Dock where an ambulance crew and Portsmouth's mobile coastguard team were waiting.'

Jake Robinson, one of GAFIRS medical team, added: 'Between myself and another ambulance medic onboard the lifeboat, we assessed the patient who had reported a prolonged episode of breathing difficulties with a reduced consciousness level.

'We deemed it necessary to execute a medical evacuation from the fort. Using a team of six GAFIRS crew we extracted the patient and transported her onto further care.'

GAFIRS crew returned to Gosport Lifeboat Station, Stokes Bay, at 0600.