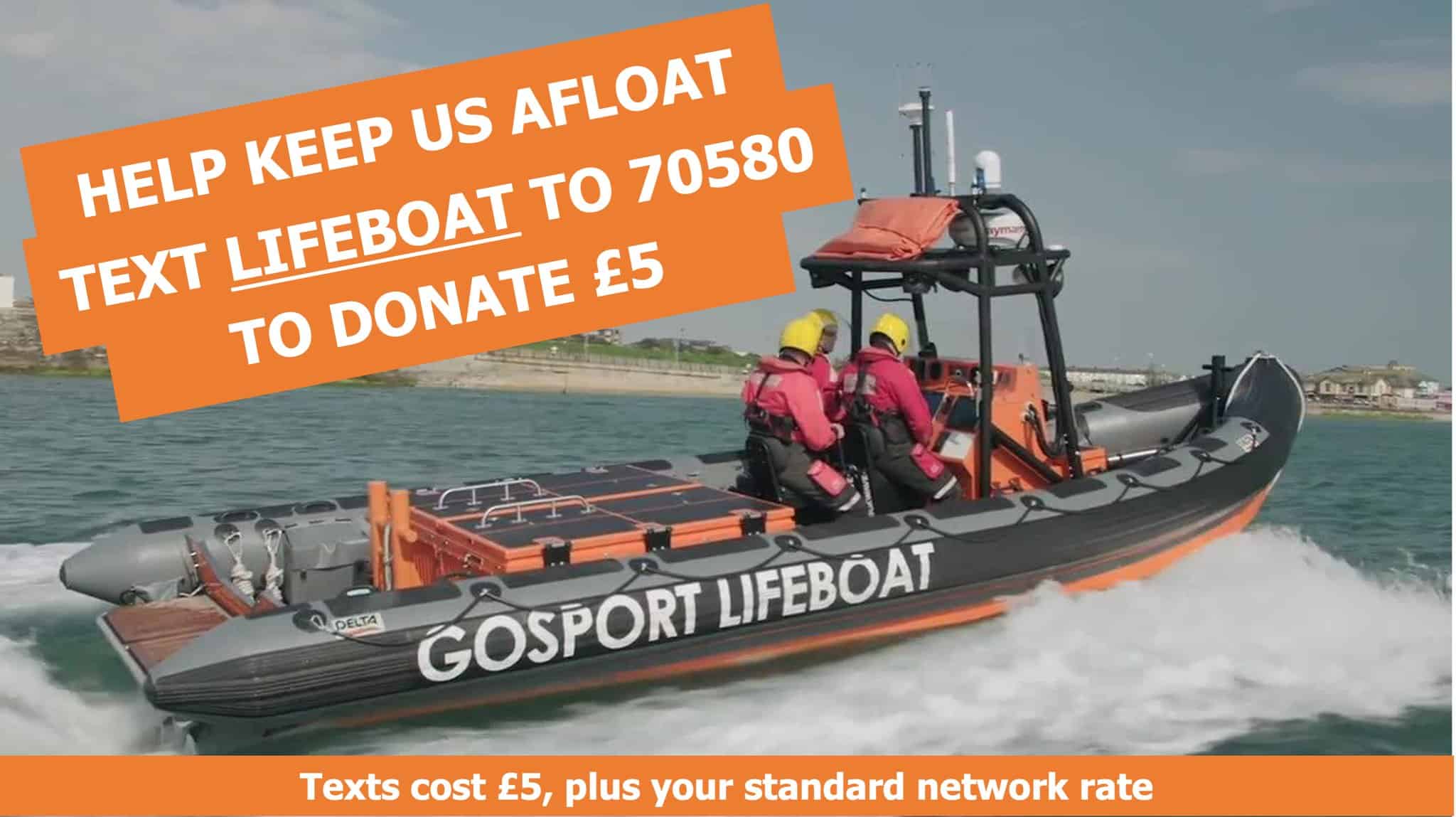 25 Jul

Gosport Lifeboat's warning as it has busiest start to July Ever

Gosport Lifeboat crews have had the busiest start to a month ever with 22 incidents recorded so far in July.


In the first two weeks of the month, Gosport & Fareham Inshore Rescue Service (GAFIRS) has launched its lifeboats to a huge number of incidents across the Solent and Portsmouth Harbour.


As temperatures soar, crews have been launched seven times to reports or persons in the water in danger.

On one occasion, a man was plucked from the sea as he was clinging to a lateral navigation pile in the entrance to Portsmouth Harbour. The man had been overwhelmed by the tide and was unable to swim back to shore. Gosport Lifeboat crews threw him a line and recovered him to safety.


GAFIRS community director Tom Clark said: 'With the weather so hot, many people are cooling off in the sea but we'd like to urge people to be very cautious of strong tides – especially near the entrance to Portsmouth Harbour. 'The tide there can travel at an incredible pace making it impossible to swim against and those taking a dip from the Hot Walls can easily get into trouble. 'Swimming there is incredibly dangerous and also very close to a busy shipping lane. Our crews have been called to seven people in the water in two weeks and most were swimming off the Hot Walls.  'Many people simply don't understand the risks.'


Gosport Lifeboat crews have assisted eight broken down vessels and attended three boats that had gone aground in and around The Solent.


Two of those vessels helped had issued Pan Pan emergency calls – one was drifting near a shipping lane after it ran out of fuel and another had broken down in a dangerous location.


GAFIRS has also helped with one medical incident ashore and assisted shore based Coastguard teams after some fishermen got stuck in the mud.


Keith Thomas, GAFIRS secretary, added: 'This is the busiest start to a month we have ever had with our crews assisting on 22 incidents. 'HM Coastguard calls on us more frequently when the weather is warmer and with this record heat wave our teams have been called into action a record amount of times. 'We'd urge anyone going near the water, be that on a boat or for a dip, to ensure they take the right precautions and have safety equipment with them to help in an emergency.'


GAFIRS is an independent lifeboat organisation that receives no funding from the RNLI. 


So far this year, its volunteer crews have attended 80 incidents across the Solent and surrounding area.