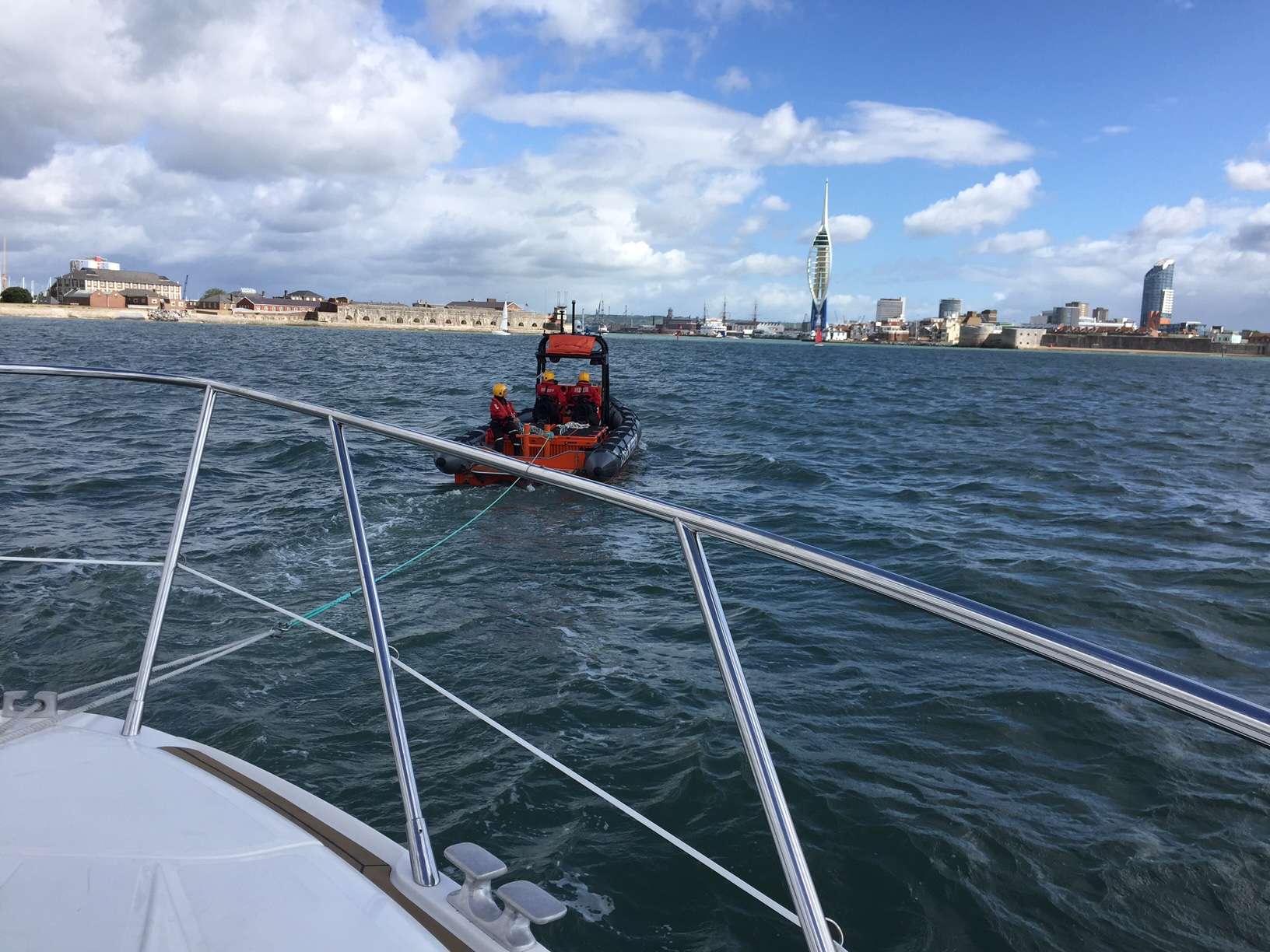 03 Jul

Three Vessels Rescued During Dramatic Round The Island Race

Rescuers pulled a stricken 40ft luxury motor yacht out of a busy shipping channel on Saturday in the first of three emergencies in The Solent.

Lifeboat crews from Gosport & Fareham Inshore Rescue Service assisted three vessels in total on Saturday during a busy 13-hour shift.

As hundreds of competitors tackled the Round the Island Race, GAFIRS' crew was on standby ready to assist and it wasn't long before they were mobilized.

The first call for help came at 9am, after a family of four hailed the Coastguard when their 40ft Sealine's engines failed in the path of passing ferries.

Gosport's Independent Lifeboat crews were soon on scene, just off Gilkicker Point, and placed a crewman on board. A tow line was attached and the casualty vessel recovered back to Gosport Marina, Portsmouth Harbour.

Coxswain Peter Brown said: "The vessel dwarfed the lifeboat and was tricky to manoeuvre in the strong winds, but we managed to safely get it alongside and the family on board back on to dry land.

"We always knew the afternoon was the danger time for us as the Island racers approached the Forts, and so it was as we had a busy shift right into the evening."

The second job of the day saw GAFIRS take over a tow from Bembridge Lifeboat at around 4pm. The casualty vessel was a 40ft sailing yacht competing in the race and had lost all steering near Ventor when it called on the Coastguard for assistance.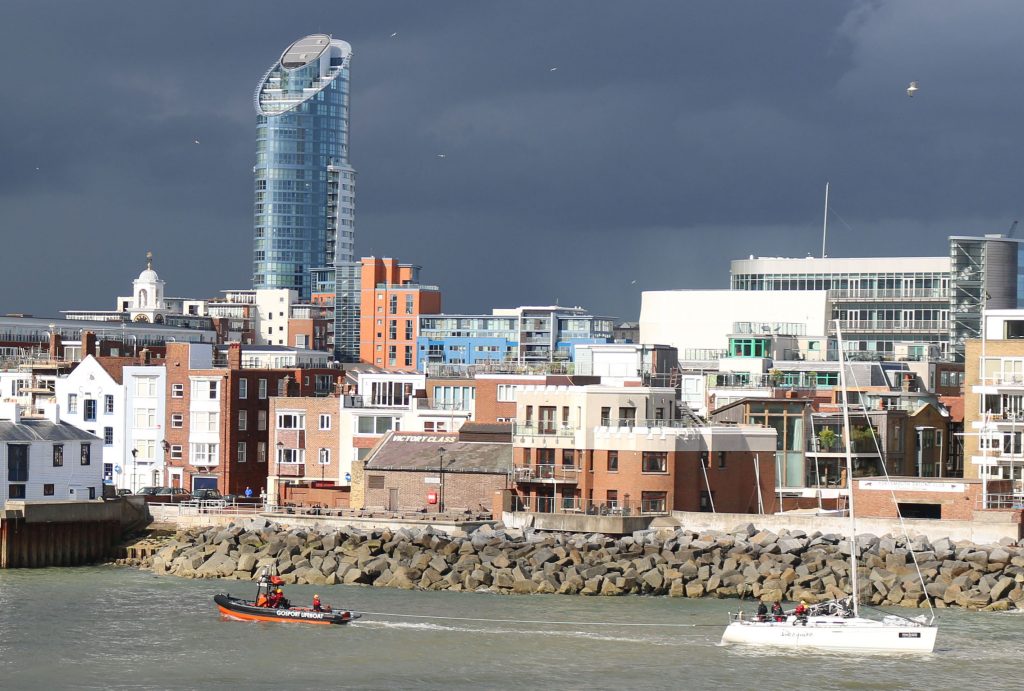 GAFIRS again placed a crewman on board the yacht – which had 12 persons on board – then attached a tow line to take it back to Gosport Marina. Unusually this was carried out by towing the vessel stern first, as the faulty steering was sending the boat skewing from side to side and became dangerous.
No sooner had that vessel been brought alongside safely in the marina, was there another call from the Coastguard for GAFIRS to assist Bembridge Lifeboat with yet another stricken vessel.
This time – the volunteer service's third casualty of the day – was a 21ft sailing vessel that had also lost steering. GAFIRS met Bembridge Lifeboat at No Man's Land Fort and took over the tow. The vessel was safely brought into Portsmouth Harbour and tied up securely alongside at Gosport Marina.
Pictures courtesy of Gosport NCI