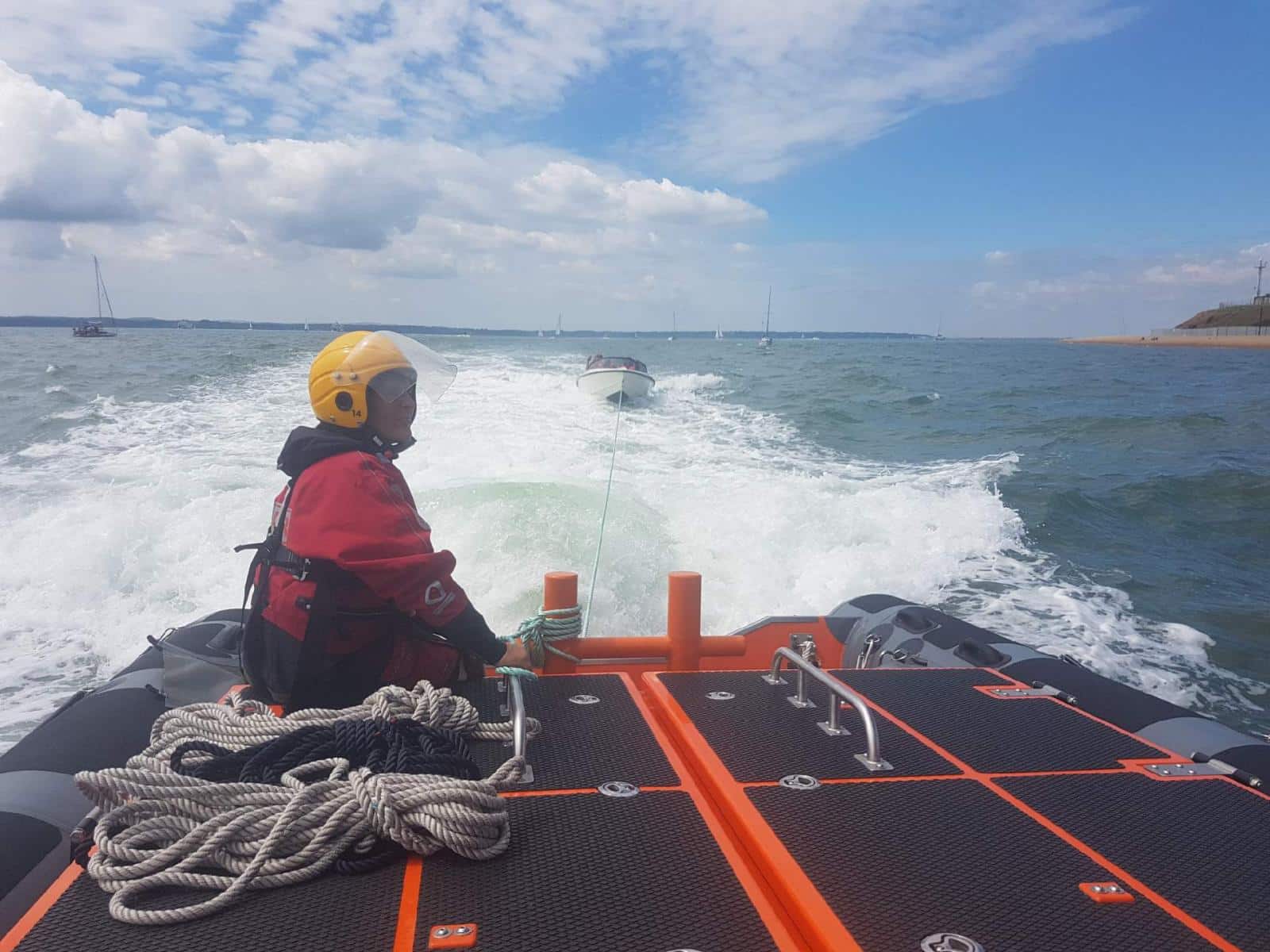 09 Jul

Struggling sailors assisted by GAFIRS lifeboat

Two sailors were pulled to safety by rescuers after their dinghy capsized in The Solent.

Gosport & Fareham Inshore Rescue Service (GAFIRS) was tasked by UK Coastguard at around 1500 on Sunday to assist the two sailors who were struggling to right their craft in Stokes Bay, Gosport, and had been in the water too long.

One of the sailors had managed to climb on board a passing yacht and the second was helped by the crew of Gosport independent lifeboat to right the craft.

GAFIRS coxswain Pete Byford said: 'We transferred both casualties onto the lifeboat and towed the dinghy back to shore. One of the young sailors was suffering from the affects of being in the water too long so an ambulance was called.'
📟9/7/17 tasked to assist Gosport lifeboat who had rescued 2 persons from the water in stokes bay. Casualties passed to @SCAS999 ambulance pic.twitter.com/LfMvEfxibb

— Hillhead Coastguard (@hillheadcg) July 9, 2017
The casualty was checked over by paramedics from the ambulance service and later discharged. Hill Head Coastguard Rescue Team also assisted GAFIRS with the incident.
The incident was GAFIRS' second of the weekend. The first came at lunchtime on Saturday when GAFIRS lifeboat was tasked by UK Coastguard to assist a 16ft speedboat, which had suffered engine failure off Gilkicker.
The vessel was towed back to Hardway Sailing Club (main image), placed alongside, and the casualties helped safely ashore.
The incidents were the 58th and 59th of the year for GAFIRS. The service is completely independent of the RNLI and relies on public donations to keep it afloat.