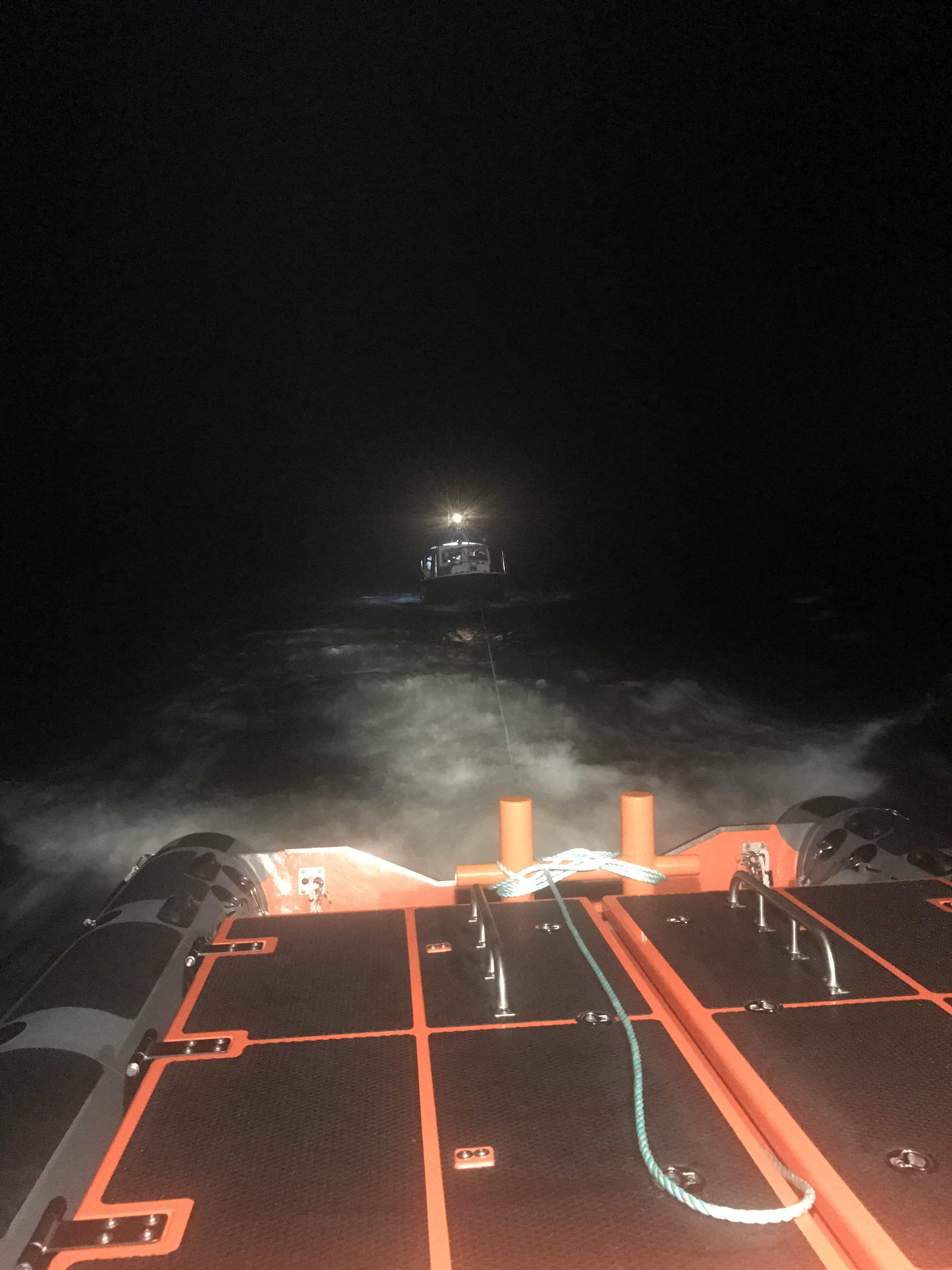 15 Oct

Lifeboat launched to stricken fishermen

Rescuers from Gosport lifeboat station were launched by UK Coastguard to assist a fishing vessel that had been struck with engine failure early on Sunday morning (October 14).

Crews from Gosport & Fareham Inshore Rescue Service (GAFIRS) were tasked to assist a 31ft fishing vessel with five people on board, which was anchored one nautical mile off Gilkicker Point, just after 1am.

GAFIRS senior helm Brian Pack said: 'We soon found the fishing vessel, despite the murky conditions, and took them under tow back to their home port of Cowes. They were very pleased to get safely back ashore a couple of hours later.

'It's been a busy week for our volunteer crews, but we're proud to be on call 24/7 to UK Coastguard to assist those in need in our local waters.'

The launch was the third time this week that GAFIRS has been launched to investigate trouble in The Solent.

On Tuesday crews investigated reports of three people in the water in Stokes Bay, which turned out to be a false alarm with good intent. Then on Wednesday, Gosport independent lifeboat was tasked to assist a vessel with steering failure off Spitbank Fort.

Fortunately, a passing vessel took the yacht under tow just after Gosport lifeboat had launched, and crews were stood down by the Coastguard.

GAFIRS is an independent lifeboat station, completely separate from the RNLI. The incidents took the number of this launches this year up to 87.