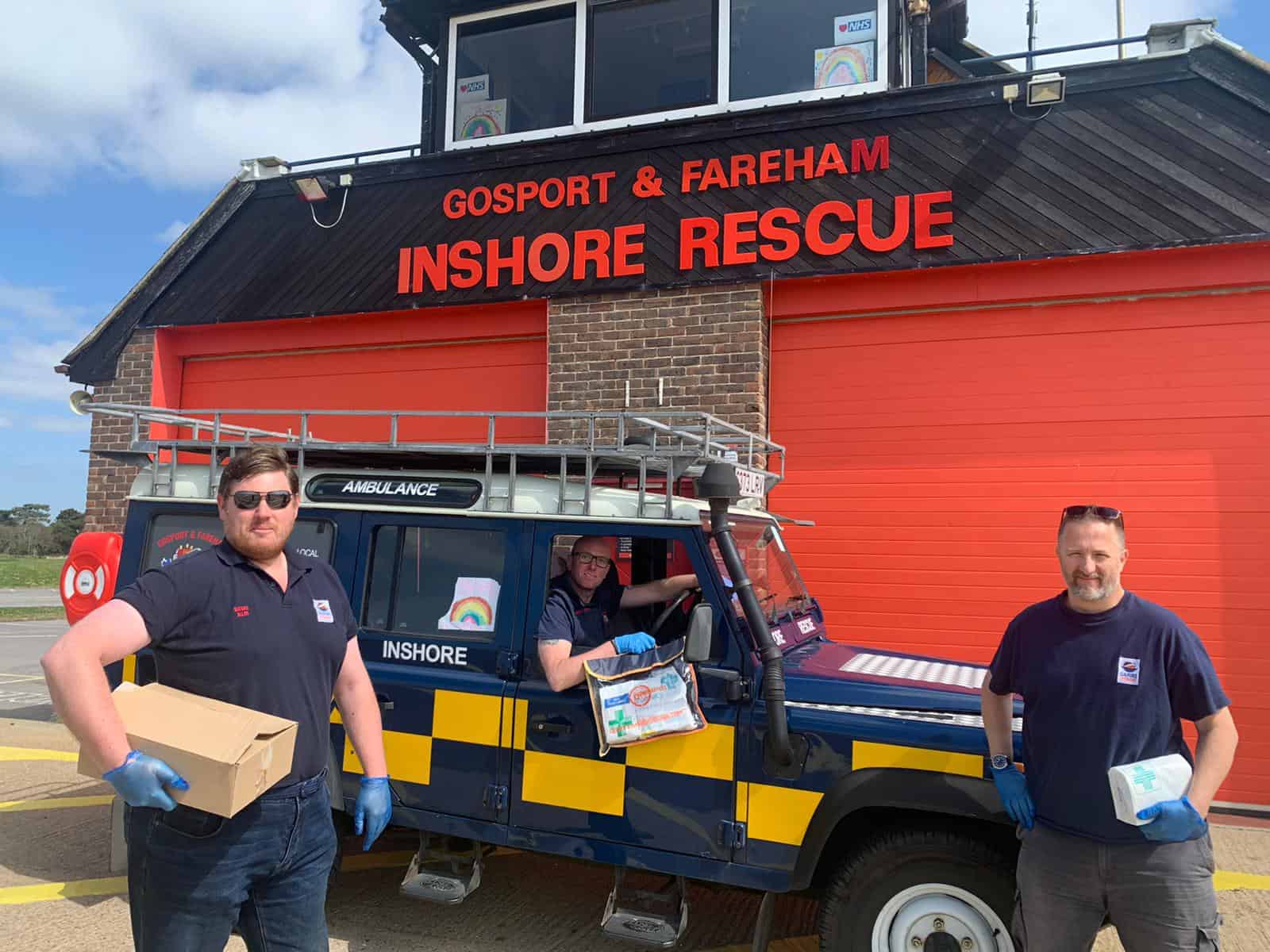 29 Apr

Crews hang up their lifejackets to help the community

Local lifeboat crews have hung up their lifejackets and taken to the streets to help those in their time of need. Over the last five weeks, volunteers from Gosport and Fareham Inshore Rescue Service (GAFIRS) have been working to provide a COVID-19 Community Response Service to members of the town in need of vital supplies.

Initially prompted by the 750,000 applicants who offered their time across the country, it was publicised that the system was struggling to process the overwhelming amount of interest.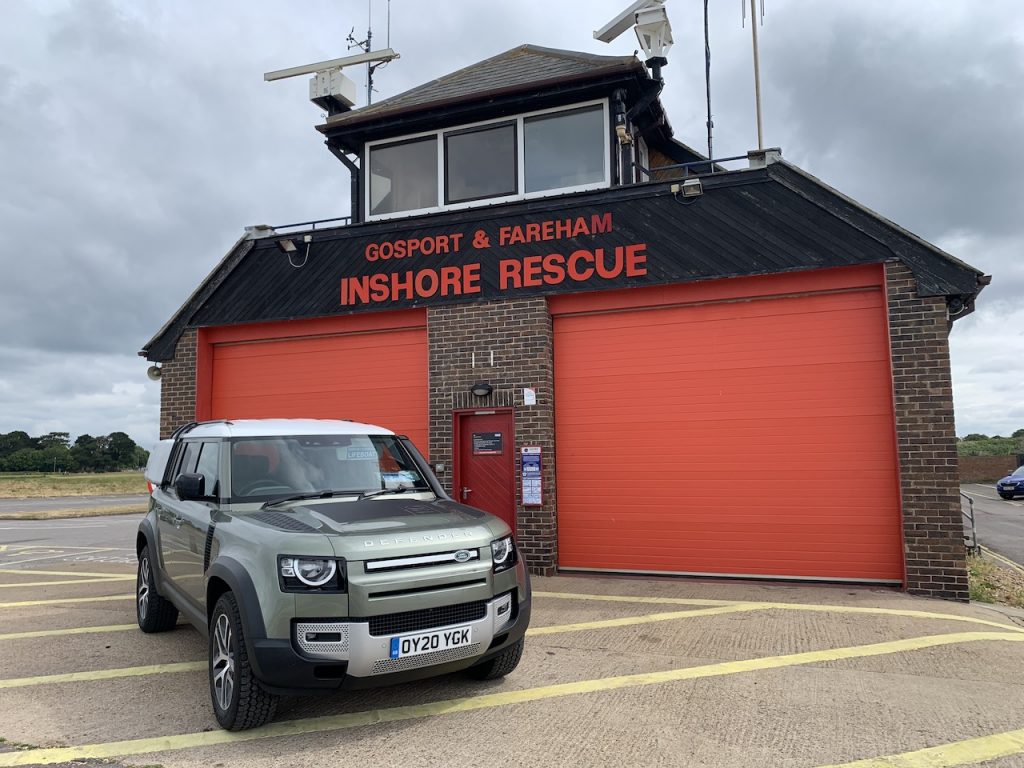 In response, GAFIRS approached Gosport Borough Council who have teamed up with Gosport Voluntary Action to provide a vital delivery service of both food and medicine supplies to the vulnerable who have no support. Included in this are those who fit into the categories set out by Government for a 12-week extended isolation.
GAFIRS delivering bulk food supplies to Gosport Borough Council for dividing into emergency food parcels

GAFIRS delivering bulk food supplies to Gosport Borough Council for dividing into emergency food parcels
Jake Robinson, Community Director for GAFIRS said "I am proud to hear of the positive impact my team are having. Normally our charity's work focuses on protecting and educating seafarers and beach goers, however, contributing to the whole community during this defining moment in our generation is an inspiring sight to witness.
For some of the people we have met, we have been the first face they have seen since the lockdown began, seeing how these vulnerable people are coping has been a humbling experience"
so far, Over 220 care packages have been collected and delivered to the people of gosport by gafirs during covid-19
So far, the crews from the lifeboat station based at Stokes Bay, have used the Service's response vehicle, normally used for shoreline searches and accessing patients in difficult shoreline locations, to deliver over 220 care packages to local residents. Additionally, the crews have also been performing duties for the council such as collecting bulk stores of food and additional medications from Queen Alexandra Hospital.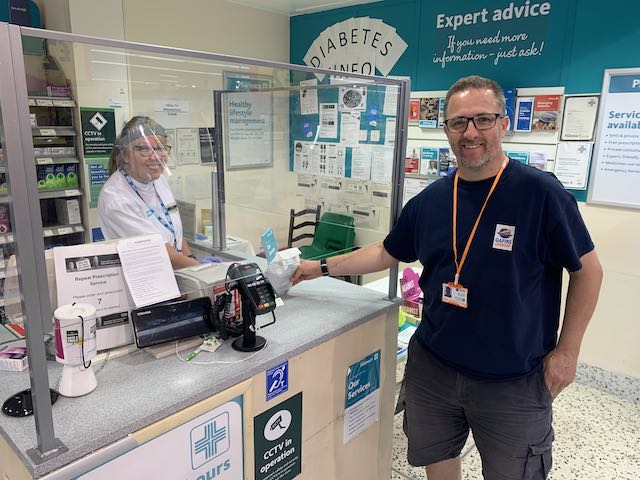 Matt Crofts, Lifeboat Crew said "The most important part of this for me has been brightening the day of those who have been socially isolated for over three weeks now with little contact with the outside world. They have shared their ups and downs with me, some have even burst into tears because they are so grateful for helping them, I have definitely shared a rollercoaster of emotions with these people."
GAFIRS is an independent lifeboat charity and receives no funding from the RNLI. The service is run and supported by the generosity of local residents through donations, legacies, and the lifeboat lotto. GAFIRS unpaid volunteers operate two lifeboats; one based at Stokes Bay and one from Gosport Marina.