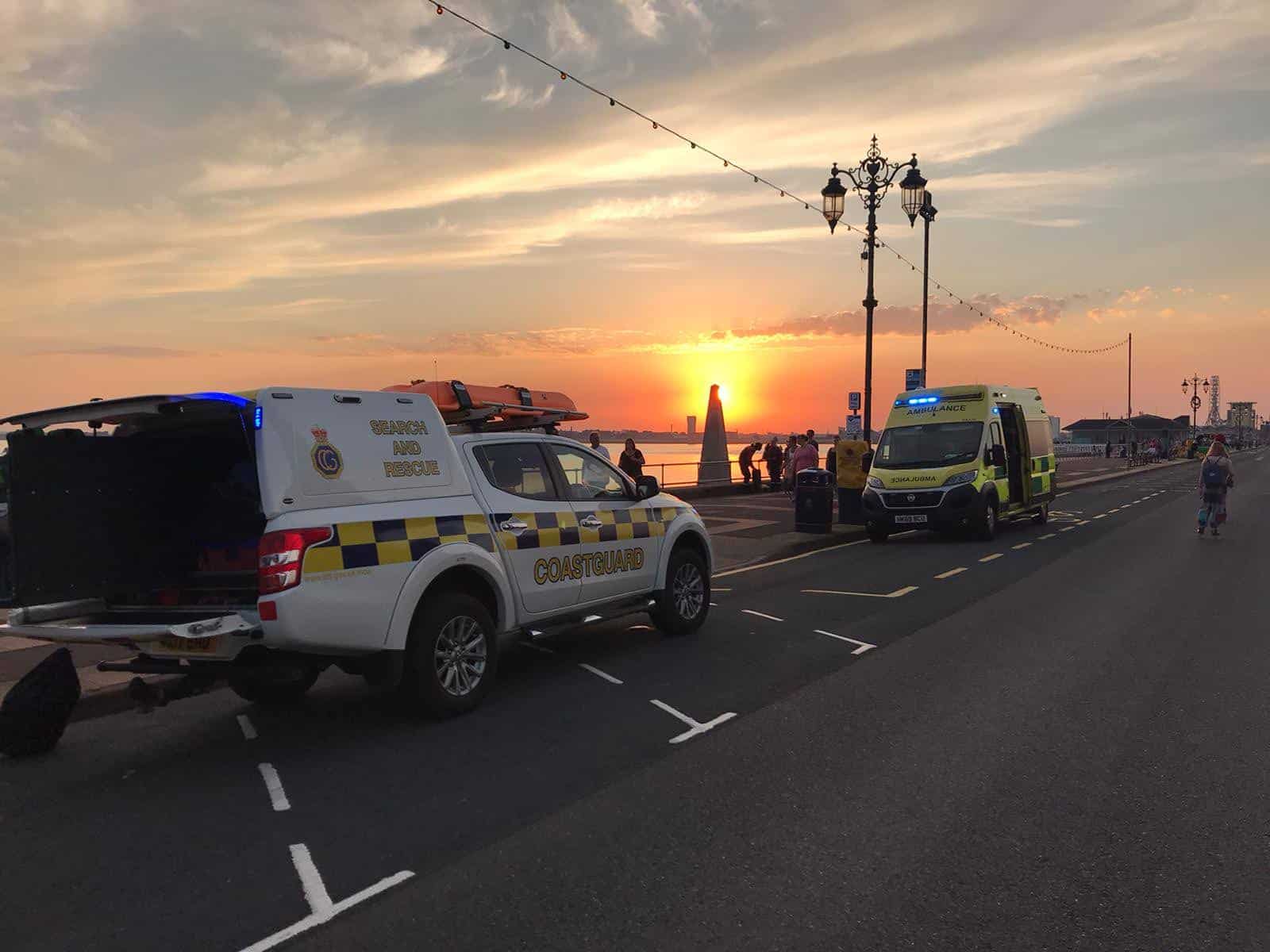 10 Aug

Lifeboat Crews Urge Public to Take Extra Care after Rescues Soar in Busiest Weekends on Record

Lifeboat Crews from Gosport and Fareham Inshore Rescue Service (GAFIRS) are urging the public to take extra precautions after they saw a record 19 incidents in 12 days, many of which were to serious incidents in which three lives were saved.

This comes after the UK's Coastguard also issue fresh warnings urging people to be careful in the sea, after recording its highest number of call-outs in a single day for more than four years.

Over the last two weeks, the volunteer team based at Stokes Bay, Gosport, have attended six medical emergencies including; a drowning, two spinal traumas, a serious head injury, a toddler who fell onto a lit BBQ and a child who collapsed outside station. Beyond medical calls, GAFIRS have rescued; a sinking vessel at the point the casualties prepared to abandon ship, two jet skis which had crashed into each other, and a significant multi-agency search for a missing jet skier. A breakdown of the significant incidents is listed below.

Jake Robinson, GAFIRS Paramedic said:
On Saturday we attended a gentleman who had been caught by the tide off Southsea. He suffered an episode of drowning but was very lucky to survive. We arrived minutes after the 999 call had been placed to Coastguard, we treated the patient who had been submersed under the water for a period of time. With the assistance of Portsmouth Coastguard Rescue Team we got the man ashore and handed over to my colleagues of South Central Ambulance Service. I would like to commend the bravery of the two males who, despite the risk to themselves, swam out to the man with a life ring buoy, as this action most likely saved his life.

"… Some of the incidents we've attended can be easily avoided if you follow the clearly posted safety information signs at beaches, don't drink and sail, check the tides prior to arriving for the day, take advantage of lifeguard patrolled beaches, go afloat with personal floatation and a form of communication such as a mobile phone in a dry bag."
At 13:49 yesterday (Sunday 9th Aug), Gosport Lifeboat launched to a vessel broadcasting a MAYDAY distress message reporting they were sinking off Osbourne Bay.
Matt Crofts, Lifeboat Crew on the incident said
"Arriving on scene we saw the crew were preparing to abandon ship, I boarded the motor vessel to find 18 inches of water below deck which was rising quickly. We got our salvage pump on board and eventually found the source of the water ingress which we were able to stop in time." The vessel was then taken into safe haven on the Isle of Wight.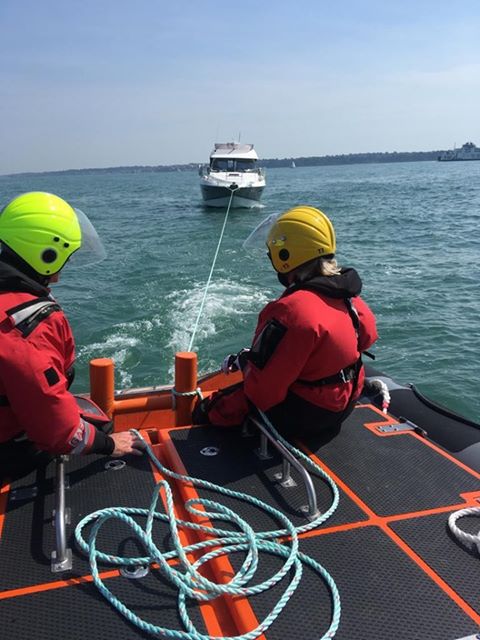 In addition to these incidents, GAFIRS have been involved with a multi-agency search after a jet ski was found adrift without its owner on board. Gosport Lifeboat have deployed for further searches since after further reports were made to HM Coastguard, however were concluded as nothing was found with good intent.
A brief description of the incidents GAFIRS have attended in the last 12 days:
Medical – Paediatric collapsed unconscious
Sinking vessel off Osbourne Bay
Medical – Drowning rescue off Southsea
Search after reports of body in water, nothing found
Medical – Spinal trauma. Treated casualty, immobilised, conveyed to Portsmouth and passed to ambulance
Medical ashore – Toddler fell onto lit BBQ at Stokes Bay
Search for missing fisherman in Portsmouth Harbour. Found safe and well
Missing person search after jet ski found adrift in Solent
Double jet ski crash off Lee on Solent
Dog rescue, stand down incident resolved prior to arrival
Stranded vessel, unable to recover, taking on water off GAFIRS slipway
Medical ashore – Patient with lacerations to leg
Medical – Boom strike to back of head, unconscious episode and spinal trauma
Yacht with fouled rigging requiring tow into Portsmouth Harbour
MAYDAY with engine failure drifting at the enterance to Portsmouth Harbour
PANPAN drifting towards Haslar Sea Wall, taken under tow into Portsmouth Harbour
In total, 20 people were assisted and 3 lives were saved during this period.
GAFIRS (Gosport and Fareham Inshore Rescue Service) is an independent lifeboat charity separate to the RNLI which provides emergency lifeboat cover to the Eastern Solent with their primary focus on Hill Head to, and including, Portsmouth Harbour.
During the pandemic, GAFIRS crews have provided a daily COVID community response service to Gosport Borough Council using their shore side support vehicle and additional vehicles loaned for free from Isuzu and Landrover. In total GAFIRS have responded to 572 incidents for GBC.
GAFIRS are entirely funded by donations from the public and the entire service is operated by unpaid volunteers who contribute approximately 10,000 hours a year in total. GAFIRS also remains one of the busiest lifeboat stations in the country.