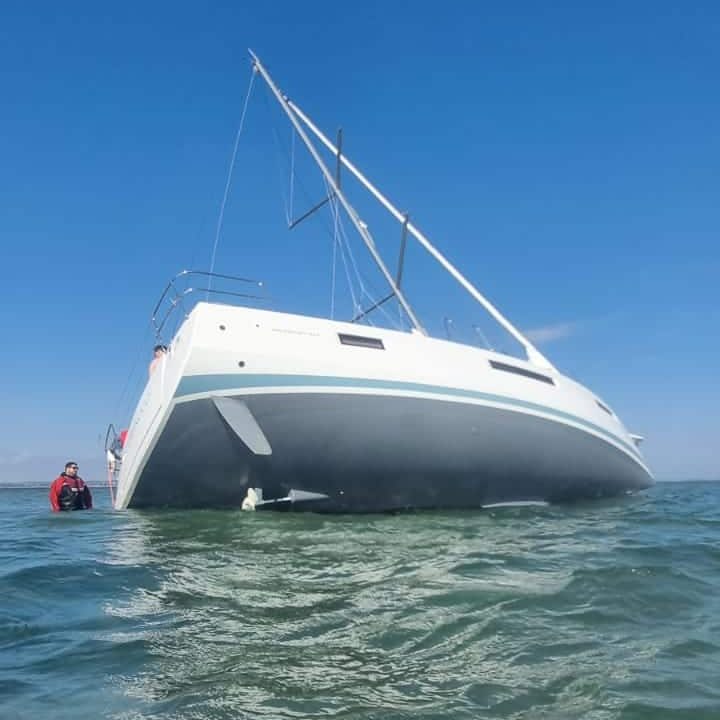 19 Sep

Incident updates – 95, 96 and 97

It's been a busy weekend for the crews with 3 incidents in the last 2 days.


On Saturday, whilst out on patrol, the crew picked up a broken down vessel in Portsmouth Harbour and towed them back to Town Quay for repairs to be carried out. They were then tasked to a sailing vessel that was hard aground on Ryde Sands, pictured. The Lifeboat Crew checked on the welfare of the people on board and placed a kedge anchor out to hold the vessel with the incoming tide. With those on board happy to wait until the Yacht re floated, the Lifeboat crew made a final check on their welfare and returned to station.


This morning we were tasked to assist with a missing person in the Salterns Quay area of Portsmouth Harbour. After nearly 40 minutes on scene, Hampshire Police confirmed that the missing person had been found safe and well and we were stood down.